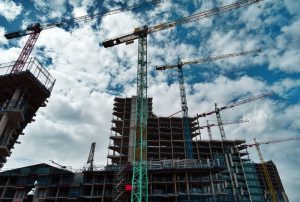 Precast concrete is concrete that is cast into a specific shape and transported to the construction site for erection into place. Precast components are used in various projects of all types. Precast concrete offers a wide range of benefits. The most significant benefit may be the speed with which it can be designed, cast, delivered, and erected. When it comes to precast concrete erection, nowadays there is a great technological solution to increase the efficiency and accuracy of this process.
Precast concrete erection process without delays
Snappii offers a powerful mobile app to manage the entire precast concrete erection process. The Precast Erectors Planner app is the best tool to fully control the project, sync the entire field team and management staff and get accurate and timely project documentation. The app helps avoid wasting labor hours, expensive equipment, sitting idle, waiting for pieces from manufacturing. In general, the app features contribute to successful smooth projects in time and on budget. "An app like this can save $4,000 per hour," says Mark McGee, Field Operations Manager at Coreslab.
Why Precast Erectors Planner app
Among the specific functions of the Precast Erectors Planner app are:
– Loading of erection sequence as an Excel file.
– Automatic filling out of a 4 day look ahead with delivery dates and delivery times.
– Automatic calculation of the number of pieces that are erected on any given day.
– Instant notification of team members about schedule changes.
– Creation of daily and anytime status reports.
– Adding unlimited photos.
We've collected all information about the app to the one-page brochure which you can find here. Also, there is a short video about the Precast Erectors Planner app. If you are interested in the app and you have any questions about it, please feel free to request a free demo.