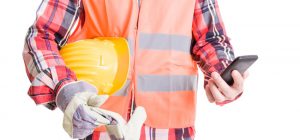 Paper time cards and log books are still the most common way businesses are tracking workers at their workplace. Unfortunately, it is also the most time-wasting and unreliable way, and the flaws continue to reveal themselves. There are some reasons why modern businesses may want to reconsider their approach to the employee work time tracking and try a more efficient method.
WHY USING PAPER TIME CARDS AND LOG BOOKS IS A BAD IDEA
Handwriting is typically hard to decipher. Moreover, paper is unreliable and can be easily damaged or lost. Paper time cards and log books require costs for maintaining, supplying and storage. These are human resource costs, as well as the costs of materials and storage facilities. This paper system is deprived of synchronization. Employees have to constantly transfer information to electronic database on the office PC. It's time-consuming and inefficient. Paper log books and time cards provide an old-fashioned feel to the business. Potential sponsors and investors are unlikely to appreciate such system.
THE NEW WAY OF TRACKING WORK HOURS
Modern mobile solutions such as mobile apps for time management and tracking are the best alternative to paper time cards and log books. They allow businesses to go paperless, boost the workflow efficiency, save time and money. Special mobile apps can streamline and automate the check-in process and replace paper time cards. Workers use just their smartphones. It also contributes to instant synchronization of all data. Mobile apps provide the ability to view and verify how much any worker has spent on site. All information is safely stored and is available at any time.
PUNCH IN/OUT TIMESHEET APP
If you're ready to implement the digital system, try Punch In/Out Timesheet app from Snappii. This app enables anybody to track work time for any project or job code and generate a professional time card. Employees can punch in and out on their mobile devices anywhere, add breaks and details, generate powerful time card reports, send them to the management or accounting, store and print them, analyze their progress with the Dashboard and more. Punch In/Out Timesheet app is already used by 10,000+ employees and managers to improve time management. You can try the app free for Android and iOS devices. Please contact Snappii support team if you need any app customization. We will discuss your requirements.