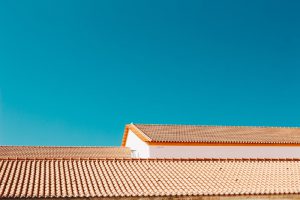 As is the case in most industries, mobile solutions help commercial and residential roofing companies run and grow their businesses at optimal levels. There is a wide variety of software developed for the roofing industry. This variety includes mobile apps for design, repair, sales support, preventive maintenance and more. Let's consider roof inspection apps and their benefits for this process.
Save time
Traditional pen-and-paper method of data collection requires a lot of time. And creation of a comprehensive report takes up even more time. Roof inspection apps let you fill in pre-made mobile forms in a few clicks and generate comprehensive professional reports immediately after completing your inspection. It eliminates paperwork and allows you to use time for more productive operations.
Convenient data storage and constant access
Roof inspections must be done regularly, which means inspection data and reports easily pile up, can be missed and lost. Unreliable data can lead to failure of the entire work. Roof inspection apps save all of your inspection data and safely store it in the cloud storage. All workers can easily access them through their mobile devices anytime and anywhere.
Accountability, accuracy and timeliness
Roof inspection apps contribute to accountability improvement. They allow users to assign and track inspections and other related operations, instantly send and receive notifications, and ensure that tasks are being done in time and on budget.
The best app for roof inspections
You can get all mentioned advantages using Roof Inspection app from Snappii. This app is designed for roofing industry professionals and any layman, and covers the following types of roof inspections:
– Asphalt shingles
– Clay tiles
– Slate
– Metal
– Wood shingles and shakes
– Built-up/Membrane/Green Roof
Collect roof inspection details in minutes, edit captured data anytime from anywhere, take and upload pictures, make notes, add digital signature, etc. Create instant PDF and Excel reports with all the data and signatures. There is an opportunity to preview the report prior to sending it. Share the reports via email or other ways and print them. Professionals are able to easily and quickly communicate with their clients. They can select clients from the address book and share any report with them. Upload completed inspection details to cloud drives and have a constant access to all data.
Here is how the report looks like
Learn more about Roof Inspection app from this short video. Download the app for iOS and Android devices. Contact us if you need any customization of the app. For example, we can add your own forms. Send them to us.