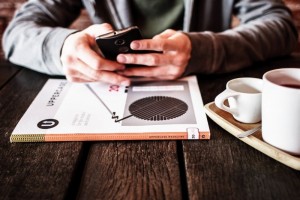 Now every hospitality company can afford to use Mobile Apps to save time, improve customer service and make any operation more effective.
Hospitality requires flexibility and work in the field, using paper forms to make the reports. Also, work with data requires adding of pictures, signatures, locations, etc. Now hospitality employees can use their smartphones for rapid work with data anywhere and anytime, while saving time and money and offering customers better service. Snappii, which has over 250 free and customizable business apps in the Apple and Google Stores, offers powerful and feature-rich hospitality apps that can be 100% customized to meet the specific needs of each organization. Thanks to Snappii's code-less DIY App Builder, customers can build or customize apps without any programming quick and easy. Here are the brand new apps for the hospitality industry from Snappii.
My Restaurant Directory app was created specifically to get one's own restaurant business listed. With the app users can:
–    Create an account of the restaurant and provide information;
–    Add menus;
–    Provide photos of the restaurant interior and exterior;
–    Provide directions;
–    Add contact information;
–    Get a free listing in the app and promote the business;
–    Track table bookings and orders;
–    Show the restaurants on a map.
Also, using this app the clients can:
–    Get a list of restaurants nearby;
–    Check menu and interior;
–    Book tables and make orders;
–    Track working hours;
–    Get directions;
–    Instantly contact businesses.
The Hospitality Inspection app is ideal for performing hospitality inspections on premises. The Hospitality Inspection app will enable customers to:
–    Inspect hotels and areas around them;
–    Check parking lots;
–    Identify possible problems;
–    Report issues that need to be repaired to managers;
–    Work offline and online;
–    Save collected data on the mobile device;
–    Share captured information via email;
–    Print inspection reports out;
–    Upload hospitality inspection reports to cloud drives;
–    Create PDF reports;
–    Communicate with other app users and share feedback;
–    Sync data across multiple devices;
–    Maintain hotel and nearby areas.
Snappii offers the Taxi App for Clients, which is a great solution for people who are looking for a taxi cab. Users can either select from:
–    Taxi cabs nearby;
–    List of local taxi cab companies;
–    Local taxi cab companies on a map.
Users can just tap on any pin on a map and get all the necessary information about a driver.
Also, Snappii offers the Taxi Cab App for Drivers and Taxi Cab App for Dispatchers.
Great Coffee Finder for Starbucks app is specially designed for coffee-lovers and people often looking for a way to satisfy their caffeine craving. The app allows users to:
–    Instantly find Starbucks cafes and shops in the USA around;
–    Get directions;
–    Show locations on the map within the 25 miles from the current user's position;
–    Check contact information including address, phone numbers with a possibility to make calls right from the app;
–    Learn more about each shop and café, their products and services;
–    Check Starbucks menu;
–    Add comments, ratings and feedback about each location;
–    Search locations by state, city, zip-code and more.
With the Property Inspection mobile app, property management companies, landlords and tenants can document the condition of a property, determine if any damage has been done to it, and avoid the disputes and misunderstandings. Among the key features are:
–    Conducting detailed home inspection covering every room and every part in a house both inside and outside;
–    Inspection of certain interior of property including heating and air conditioning, electrical systems and more;
–    Storage of completed inspections data locally on device;
–    Retrieving PDF and Excel files of the conducted inspections and sharing them;
–    Getting push notifications on relevant alerts;
–    Discussing of any issues and exchange ideas on different topics in Community.
All these hospitality apps are available for free download from Apple and Google Play Stores.
Moreover users are able to order custom app development and get a ready-made product just in a few weeks. All apps can be customized and add necessary features in a few days. Snappii allows customers to increase the company's efficiency, optimize the workflow, reduce costs and improve the business. The combination of reasonable price, quality and high speed of work will benefit any user. There are even more useful mobile solutions for different industries at Snappii's website.
About Snappii:
Snappii is a unique instant mobile solution for business that offers both a platform to create mobile business apps without programming in days, not months, and a wide selection of ready-made industry specific apps that can be downloaded from the iTunes and Google Play stores at no cost. Over 20,000 apps have already been built on Snappii by large, medium and small companies. Learn more at https://www.snappii.com/