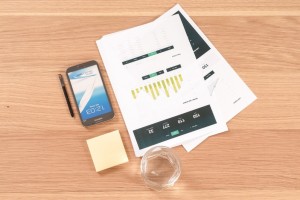 Now every HR department can afford to use Mobile Apps for quick and efficient operations.
HR industry requires work in the field, good tracking system and constant reporting using paper forms. Moreover, work with HR data requires adding different sorts of data and pictures which is problematic and time consuming. Now specialists can significantly save time and money using their smartphones and tablets and doing necessary operations anywhere, any time. Snappii, which has over 250 free and customizable business apps in the Apple and Google Stores, offers powerful and feature-rich HR apps, that can be 100% customized to meet the specific needs of each organization. Thanks to Snappii's codeless DIY App Builder, customers can build or customize apps without any programming. Today Snappii presents its great apps for HR industry.
The HR app is a must-have for any HR professional to quickly and easily manage daily tasks. With HR app users will be able to:
–    Create weekly timesheets on the go;
–    Conduct interviews, save them on a device and share;
–    Collect employee and supervisor's signatures;
–    Fill out vacation requests;
–    Report accidents which happened on premises and in the field;
–    Track work times, projects, locations and then email the information for approval;
–    Send private paid-time-off and vacation requests to supervisors for a review;
–    Calculate salary and turnover rates;
–    Send and receive push notifications;
–    Share ideas and ask for advice via discussion forum;
–    Stay informed on the latest HR world news;
–    Work in offline and online modes.
For convenient and efficient cashflow management, Snappii offers My Cashflow Manager app which is the perfect tool to track the budget and expenses. My Cashflow Manager app allows users to:
–    Enter the income and expenses choosing the categories among food, car, bills, etc.;
–    Instantly see the expenses on the chart;
–   Select the time range of interest to view the expenses, income, and the ending balance;
–    Quickly filter data;
–    Keep all the records of your cash flow as a list.
My Traveling Logs app is a great solution for business trips. The app is designed to digitally document the trip experience on the mobile device. With this app users can:
–    Add trip name;
–    Add dates of trip;
–    Track expenses;
–    Add destination location;
–    Add photos;
–    Add notes;
–    Add things to do and to pack;
–    Save and send this info.
Find Jobs and Offer Jobs app is specifically designed for individuals who are looking for a job and companies that offer vacant jobs. With the help of this app, employers can easily and quickly:
–    Create new job offers in the app;
–    Specify job details;
–    Provide business locations and directions;
–    Give contact details to job seekers.
Applicants have an opportunity to:
–    Search for a job in specific states and cities;
–    Custom search by industry;
–    Easily email and call businesses;
–    View jobs on a map;
–    Add jobs to Favorites.
Travel and Expense Reporting app can help users to work with expense data in business travels. With the app users are able to:
–    Easily create expense reports;
–    Capture images of receipts/bills/checks, etc.;
–    Propose trips to get supervisors' approval;
–    Show locations of the entries;
–    Calculate expenses;
–    Save collected data locally on the mobile device;
–    Edit/delete log entries;
–    Retrieve PDF and Excel files of the reports, print and share them.
Work Order Assigner app is specifically designed for managers and allows them to:
–    Create tasks and assign them to particular employees;
–    Provide details and time frames;
–    Login into the app and see assigned tasks;
–    Add notes about completed tasks;
–    Upload any PDF form or document from local storage
–    Generate PDF and Excel reports and share them.
Snappii offers Employee Absence Tracker app to easily track working hours, vacations and sick leaves of employees. With the app users can:
–    Log the time when any employee comes to work and finishes work;
–    Add a list of available employees or upload an Excel database to save time;
–    Select employees that come to work;
–    Mark employees that are on vacation or sick;
–    Accurately calculate hours each employee works;
–    Export collected information as Excel files;
–    Analyze information.
Task Manager Tracker app allows users to assign tasks to the team and track when they are completed. Also, with the app users can:
–    Create a database of employees;
–    Add new tasks;
–    Assign tasks to employees;
–    Track and update tasks' statuses;
–    Search the database of tasks by its status;
–    Delete tasks;
–    Work offline and online.
Snappii offers My Income Calculator app for employees. It is an ideal solution if it is necessary to:
–    Create weekly timesheets and track the schedule;
–    Track availability and working hours;
–    Specify hourly rate;
–    Calculate wages on a daily basis;
–    Save timesheets on the device and access them from multiple devices;
–    Export collected work timesheets as PDF files via email;
–    Work offline in case of a limited Internet connection;
–    Manage scheduled timesheets and modify them on demand.
All these HR apps are available for free download from Apple and Google Play Stores.
Moreover users are able to order custom app development and get a ready-made product just in a few weeks. All apps can be customized and added with necessary features just in a few days. Snappii allows customers to increase company's efficiency, optimize the workflow, reduce costs and improve the business. The combination of reasonable price, quality and high speed of work will benefit any user. There are even more useful mobile solutions for multiple industries at Snappii website.
About Snappii:
Snappii is a unique instant mobile solution for business that offers both a platform to create mobile business apps without programming in days, not months, and a wide selection of ready-made industry specific apps that can be downloaded from the iTunes and Google Play stores at no cost. Over 20,000 apps have already been built on Snappii by large, medium and small companies. Learn more at https://www.snappii.com/