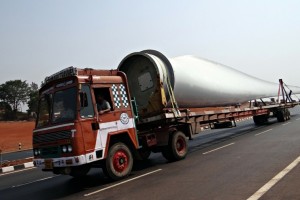 Transportation and logistics companies were among the first who started using mobile devices in their business. Now every transportation and logistics company can afford to use unique Mobile Apps to save time, improve customer service and make any operation more effective. Snappii offers powerful feature-rich apps for multiple operations.
Transportation and logistics industry requires work in the field, good tracking system and constant reporting using paper forms. Adding different sorts of data and pictures in such reports can be problematic and time consuming. Now specialists can significantly save time and money using their smartphones and tablets and doing necessary operations anywhere, any time.Snappii, which has over 250 free and customizable business apps in the Apple and Google Stores, offers powerful and feature-rich transportation and logistics apps, that can be 100% customized to meet the specific needs of each organization. Thanks to Snappii's codeless DIY App Builder, customers can build or customize apps without any programming. Today Snappii presents its great apps for transportation and logistics industry.
Bill of Lading Manager app is created to easily and quickly create bills of lading and provide them to third parties. The app allows users to:
– Create new bills;
– View saved bills;
– Add people by titles: shipper, consignee, bill of third party;
– Auto-fill the saved information;
– Add your logo;
– Add goods info: weight, rate, amount, cost;
– Calculate total cost;
– Instantly email the bill;
– Share saved PDF reports;
– Work offline and online.
With Road Inspection app specialists can quickly and effectively conduct complex road and bridge inspections. Also, with the app users can:
– Document field work using a mobile device;
– Upload any PDF form or document from local storage or cloud drives;
– Add fields to existing forms including datetime, text, numeric, location, signature, picture, radio, checkbox;
– Fill in PDF forms;
– Print forms;
– Share forms via email and messages;
– Save and view generated reports on the device.
Warehouse Inventory and Shipment app allows users to inspect inventories as well as manage shipments. Among the main features are:
– Camera, and bar code scanning;
– Visualization of inspections on a map;
– Community forum;
– Generating PDF reports and sharing them via email and messages.
Aircraft Inspection app is designed to help aircraft inspectors in providing a reasonable assurance that aircrafts are maintained, functioning properly and satisfy annual inspection requirements. Moreover, with this app users will be able to:
– Sync collected data across multiple devices;
– Perform annual inspections that cover key aircraft components including wings, fuel system, landing gear, tail assembly etc.;
– Check Fuel Facilities and report any issues to mechanics for repair;
– Save completed inspection forms, email and share them;
– Access and edit completed inspection forms;
– Store collected inspection data locally on device;
– See the performed inspections on the map;
– Retrieve PDF and Excel files of the conducted inspection, print and share them;
– Obtain the latest weather forecasts;
– Send and receive push notifications with relevant alerts.
Invoice Assistant app will be a very useful tool for work in the field. The app allows users to create professional-looking invoices anywhere. It can be quite important for companies working with transportation and logistics. With the app users can:
– Create, edit, email and print invoices;
– Add company's logo;
– Add products and services;
– Calculate total prices and costs automatically;
– Instantly add taxes and shipping costs to the invoices;
– Digitally sign invoices;
– Retrieve PDF and Excel invoice reports, print and share them;
– Keep a database of completed invoices;
– Work in online/offline mode.
Snappii offers 3 types of taxi apps: Taxi Cab App for Drivers; Taxi Cab App for Dispatchers and Taxi app for Clients. Drivers can easily register, add taxi cab information, instantly show up on a map and update live status and change locations. Using the app, clients can select from:
– Taxi cabs nearby;
– List of local taxi cab companies;
– Local taxi cab companies on a map.
No registrations are needed. The app is a good way to promote taxi business as well as to get a taxi cab in a couple of minutes.
All these apps are available for free download from Apple and Google Play Stores.
Moreover, users are able to order custom app development and get a ready-made product just in a few weeks. All apps can be customized and add necessary features in a few days. Snappii allows customers to increase the company's efficiency, optimize the workflow, reduce costs and improve the business. The combination of reasonable price, quality and high speed of work will benefit any user. There are even more useful mobile solutions for different industries at Snappii's website.
About Snappii:
Snappii is a unique instant mobile solution for business that offers both a platform to create mobile business apps without programming in days, not months, and a wide selection of ready-made industry specific apps that can be downloaded from the iTunes and Google Play stores at no cost. Over 20,000 apps have already been built on Snappii by large, medium and small companies. Learn more at https://www.snappii.com/