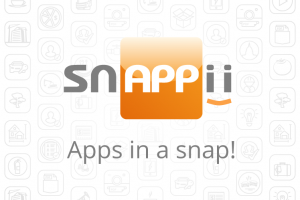 Every organization, no matter how small,  has paper forms.  Paper forms are
–          Expensive to print
–          Expensive to ship
–          Get lost
–          Hard to read with poor handwriting
–          Require double entry into computer systems
–          Immediate decisions can't be taken
One of the main advantages of mobile applications in business is the elimination of paperwork and the transition to the usage of mobile forms. "This benefit is profound considering that the average office worker goes through 10000 sheets of paper each year, which means that at an estimated cost of $40 per case of paper, businesses are spending $80 annually on paper per worker. Furthermore, it takes 18 minutes on average to find a paper document, and a whopping 70% of businesses would fail in three weeks if they had a catastrophic loss of paper due to a fire or flood.
In addition, mobile forms speed up workflow and reduce costs. However, many companies have been moving rather slowly from paper forms to mobile ones because they believe that the development of such mobile apps requires large financial and time expenses. But now we have an excellent solution that offers high-quality mobile applications at an affordable price and which was developed within days, not months. This solution has been brought to us by Snappii.
Snappii is a modern rapid codeless mobile app development platform, the fastest and the least expensive way to get a custom mobile app for your company. Today Snappii offers a sensational Mobile Forms Solution. Users can turn their existing forms into mobile apps instantly. Just upload any PDF file and make necessary changes. No forms to build, simply load the forms you already use. Also, you can add custom fields, including datetime fields, locations, checkboxes, bar/QR codes, texts, numeric fields, signatures, photos, etc.
Snappii stands out from its competition and offers the 3 advantages you will benefit from:
–       Instant Mobile Forms solution.  Use existing Forms.
–       Custom app.  Only Snappii will create your own custom app.
–       Start with Forms and turn Forms into mobile apps with any features.
Try these unique capabilities by downloading My PDF Form Manager. The app enables users to upload any PDF file into the app, fill it out and share in multiple ways. Moreover, users can:
– share forms via email and cloud drives,
– print their PDF forms out,
– 100% customize their forms,
– submit and share completed forms with no limit,
– add checkboxes,
– add digital signatures,
– save and store collected information on their devices.
Please visit our page for more information and try for free.