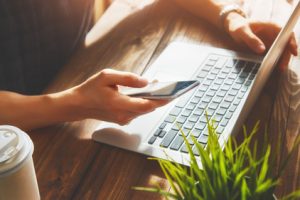 Construction Daily Log, Timesheets and time cards, Vehicle Inspection and other forms can now be instantly converted into Apps. No coding required!
Snappii, a leading Mobile Business Apps company, offering Business Process Automation and Field Reporting Apps used predominantly in Construction, Inspection, Delivery, and Work Order management, has made the digital transformation affordable especially for small and medium-size companies. Snappii helps to design, build, and deliver feature-rich business apps in days versus months without any coding skills. Any business app can be created quickly, easily and affordable. The platform also makes it easy to manage Apps and make ongoing changes.
Today, Snappii released its Form Library to help business users to find a form that best fits their needs. There are over 50 forms predominately used in Constructions and Inspections and include Daily Log, Timesheets, Vehicle inspection, Warehouse management and many others. All forms are easy to preview with one button click. Users now can simply pick a form and convert it automatically and instantly into an IOS or Android App. The native App will give the users and other invited users the ability to fill out the forms practically on any device, anytime, from anywhere even without the Internet connection.
This means that any business person can now instantly convert paper-based process to a working Mobile App without any coding.
The benefits are great:
– No need to invent your own forms
– No need to code or know anything about technology
– Pick from multiple readymade forms
– Reuse and modify existing forms quickly and easily
"Getting this big release done is a large accomplishment for us", says Alex Bakman, Snappii's President and CEO. "We want to enable all business people no matter what their technical skills are to replace existing paper-based processes with digital and smart mobile apps. At this stage most businesses especially those with many field employees realize the benefits of digital transformation".
Snappii offers everyone to try its services for 14 days at no charge. There's no limitation of functionality available to free-trial users.
In addition, Snappii offers Professional Services to build custom mobile apps and transform existing paper-based processed to Mobile Apps. All Snappii Apps are built on codeless Snappii Platform which means that modifying and customizing them for a specific business requires no coding and can be done quickly. Customers who are comfortable with computers and can point and click can even customize the Apps themselves.
The net result is Apps that are customized to fit any business process, as opposed to having to change the business process to fit the App.
About Snappii:
Snappii is a leading Mobile Apps company for Business Apps. About 500,000 people use Snappii Business Apps in 30+ Industries around the world.
All Apps are powered by the Ultra Fast, No code Snappii App Builder Platform which enables native App creation 30 times faster than coding and costs a fraction of hiring Mobile Apps Developers. Learn more at http://www.Snappii.com.