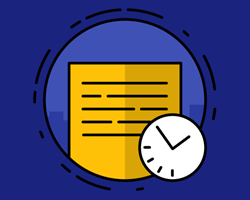 Now all employees have the easiest way to track their working hours with their mobile devices anytime from anywhere.
Snappii, a leading Mobile Business Apps company, offering Business Process Automation and Field Reporting Apps used predominantly in Construction, Inspection, Delivery and Work Order management, has made the digital transformation affordable especially for small and medium size companies.
Today, Snappii is pleased to announce the release of its long-awaited Punch In/Out Timesheet app. This app is specifically designed to easily track employees' working hours. The app is used by employees and managers to improve time management and create reports right from their mobile devices.
By using the Punch In/Out Timesheet app employees can punch in and punch out, add breaks and descriptions with one button click. This significantly saves time and helps improve the workflow.
The employees can easily:
– Create projects
– Add job codes
– Punch In, add breaks and descriptions, punch out with one button click
– Generate powerful Excel reports
– Share the time cards with the managers, supervisors, or accounting
– Access all the time cards on a mobile device
– Create reports by projects, by job codes or by date
– Track progress with a Dashboard
The Punch In/Out Timesheet app includes project name, captures locations, date and time, company logo, allows tracking the time passed while punched in, update the details of the project on the go. Timesheets are conveniently emailed to a specified email address and stored in the app as Excel files. These files can be shared via email, printed or sent to cloud drives.
By utilizing the Punch In/Out Timesheet mobile app its users will have the following benefits:
– Improve documentation
– Increase efficiency. No more lost forms or driving to the office to drop off forms
– Optimize the workflows between field teams and office employees
– Save time and reduce costs
– Eliminate paperwork and lost forms
"We offer a powerful mobile time tracking app for employees who work on site or change their locations often. Using the devices they already have, your employees can track their work time quickly and easily. Employees can punch in and out on their mobile devices anywhere, add breaks and details, generate powerful reports and send them to the management or accounting, analyze their progress with the Dashboard and more". Alex Bakman, Snappii CEO says, "We have over 200 apps in the Apple and Google Stores and are working hard to improve our top apps. Timesheets and time card apps are on demand today, so we are working hard to deliver the best apps to help business people track their employees' time".
Punch In/Out Timesheet app is a convenient and easy-to-use mobile solution that will increase company's efficiency, optimize the workflow, reduce costs and lower deployment risks. Punch In/Out Timesheet app is available for free download from Apple and Google Stores and can be 100% customized to specific needs of each company.
About Snappii:
Snappii is a leading Mobile Apps company for Business Apps. About 500,000 people use Snappii Business Apps in 30+ Industries around the world.
All Apps are powered by the Ultra Fast, No code Snappii App Builder Platform which enables native App creation 30 times faster than coding and costs a fraction of hiring Mobile Apps Developers. Learn more at http://www.Snappii.com.