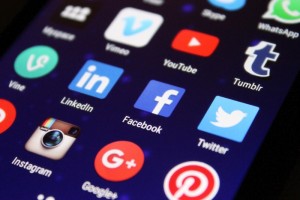 Social media is not solely a means of entertainment. Numerous statistics showcase how powerful social media can be for businesses of all sizes. According to the Statista, "in 2016, 78% of US Americans have a social network profile, representing a 5% growth compared to the previous year. Also, as of 2015, daily social media usage of global internet users amounted to 106.2 minutes per day, up from 103.2 minutes in the previous year." Badgeville's infographic clearly illustrates that 63% of Millennials stay updated on brands through social networks. Add to these facts that most people have social media apps installed on their mobile devices, and the potential of social media becomes enormous.
The Benefits of Social Media
Social media is becoming an indispensable solution for stellar customer service. It is an opportunity to find your customers in a completely non-intrusive way and turn them into loyal customers. Your potential and current customers' preferences, as well as their feedback, can be at your fingertips thanks to the convenience and flexibility of social media apps. This allows monitoring customer satisfaction and resolving issues right away. Thanks to its huge popularity, social media is also a great means of advertising. Last but not least, it is a cost-effective solution.
Key to Running a Successful Business
Social media allows you to put customers and their needs first, which is a never-changing key to success. Snappii, a leading mobile business app development company, offers any business across industries powerful mobile opportunities to increase the efficiency, productivity and revenue of your company. This is a completely new trend in the development of mobile business apps. There are a huge number of satisfied customers among Snappii's clients. Be in trend and get even more success. Visit our website and see what solutions Snappii has in store for your business.