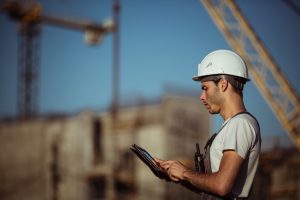 Mobile technology advancements have entirely reshaped businesses by making various processes more streamlined and agile. First of all, mobile solutions have enabled to tie all employees and resources from all locations they operate and provide collaboration in real time. One powerful mobile business app is able to keep the whole workflow smooth and on track. Today we will consider work orders and how modern business apps have transformed them.
The time of mobile forms
Not long ago, companies were in a mess, as they had to deal with constant paperwork. Various estimate forms, daily reports, timesheets and also work order paper forms – all of these was a real headache for any employee. Mobile technology has helped businesses throw off the shackles and replace any paperwork with more convenient and efficient mobile forms. Here are the main strong benefits of mobile forms and mobile apps in creation, assigning and tracking of work orders.
Eliminate paper
Mobile work orders are primarily no more pen and paper. Digital format allows users to create, process, assign, track and report work orders right at any mobile device. It's hard to imagine in how many times it simplifies the process. The right information at the right time just in a few clicks. Employees avoid file cabinets, stacks of paper forms, archives, and of course, expenses on their maintenance.
Reduce travel time and increase income
Mobile work orders significantly save time and allow employees to avoid travelling between the office and the job sites. A lack of waste of time on travelling leads to the improvement of efficiency. Productivity directly affects the income, this way, mobile forms and apps not just save work time, but also optimize the workflow, contribute instant decision making, and of course, increase the revenue.
Improve data accuracy
Mobile forms contribute more accurate data because they eliminate manual filling out and mistakes associated with this. No more troublesome mistakes from bad handwriting. Moreover, mobile work orders provide real-time actual information, which also increases its value and accuracy.
Join Snappii mobile solutions
Snappii, the leading business mobile solution development company, helps various industries and types of businesses solve a plenty of tasks and conduct different operations with a help of mobile technology. We provide 3 main solutions:
– mobile forms,
– ready-made mobile business apps,
– custom app development.
Returning to the mobile work orders, Snappii has some powerful ready-made apps for this process. For example, Work Order Assigner app, which has a lot of useful features to create and assign work orders on the go. This app is ready to use and you can download it at Apple App Store and Google Play.
However, more interesting and unique Snappii solution, which has been released recently, is a Form Conversion. It allows users to use any existing forms and reports and convert them to mobile forms. For example, they can convert any work order form or report and create mobile work order form to fill it out right at a smartphone 5x faster. No special tech skills needed. Anybody can do it in a few minutes. Also, we provide a gallery of pre-made form templates to let our users just select necessary form, make some changes and fill it on a smartphone. There are various work order forms for different industries and fields. All mobile forms can be instantly utilized at Snappii Forms app. The app is free, as well as Snappii Form Converter. Don't waste the time and try them right now!