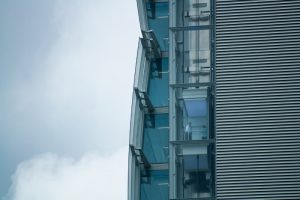 Vertical transportation is becoming increasingly important as urbanization expands. Today elevators are often taken for granted, but they need regular maintenance and inspections in order to operate properly. There are several practices to help technicians ensure elevator maintenance and safety.
– Learn about the equipment history to understand the lifecycle, important details and the risk for potential issues. Having this knowledge will help you hold the equipment provider accountable if necessary.
– It is always better to be proactive than to be reactive and only respond to problems. Elevators should be inspected regularly regardless of any breakings.
– Rules and regulations are continually evolving to improve elevator maintenance practices. It is important to adhering to not only current protocol of maintenance, but also new and developing standards and always be aware of their appearance and changes.
– Keep detailed and regular records and ensure that the data you have about your equipment is accurate and complete. This will help you make the most effective decisions. Also it is a way to always have all documentation, which can be required by higher organizations. The advancements in technology have made work with data much easier. Data recording and processing can be automated. Special elevator inspection apps allow users to add necessary information to pre-made mobile forms in a few clicks. The completed forms can be conveniently and safely stored right on the mobile device and they are always available anywhere.
The best app for fast and efficient elevator inspection
Snappii offers Inspect & Maintain Elevators app from Snappii. This elevator inspection app is designed to ensure organized inspection of all units and generate a professional report. It covers each major system and component of elevators. App users are able to quickly fill in pre-made forms, add photos and signatures. Also there is an opportunity to generate a PDF report and send it. Snappii elevator inspection app is customizable to any specific needs. Learn more about Inspect & Maintain Elevators app in a short video. Download the app in Apple App Store and Google Play. Contact Snappii with any specific requirements and ideas for app customization.