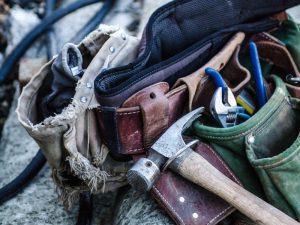 The world of field service management is rapidly expanding. According to a new market research report published by MarketsandMarkets, the market size is expected to grow to USD 5.08 Billion by 2023. Nowadays field service companies are increasingly turning towards mobile management solutions to optimize workflow, plan the projects and allocate work efficiently, save costs, assure compliance with regulations, provide a great service to customers and more.
When considering implementing field service management apps into the business, it is important to consider many specific factors. Here are the main tips to think about when deciding on mobile solution to meet the business needs.
Pain points and problem areas
Start from identifying any problems of your business' operation. Then you will be able to find out what is required to solve and prevent them, as well as what changes of management process you should make. Whether it's a need to gain more visibility over your field technicians, reduce specific costs, better manage demand and expectation, etc. Knowing what your business pain points are and understanding the improvements you expect to achieve is the key point in choosing mobile management software.
Field workforce involvement
Field workforce is one of the most important factors when considering implementation of new field service management software. Involve them in this process to get their feedback and create the most efficient solution. Moreover, keep in mind that they also will use the new mobile tool one way or another. Ensure intuitive, simple and clear interface and functionality of the app.
Technological innovations and key trends
The new technologies progress with a high speed, and companies need to stay up to speed with new technological innovations. It contributes to ensuring the newest industry standards and trends. This will help your business evolve and keep up the pace with industry standards and trends. No one wants to deal with outdated systems. It is also important to stay on pace with customer technical expertise in order to meet their requirements and stay ahead of the competition.
The great opportunity to improve your field service business
Snappii is able to provide any field service company with powerful, high quality, agile, feature-rich and convenient mobile solution. Our long-term presence in the business app market contributes to complete understanding of modern business needs and providing of the best service. Try our ready-made apps to work with various field data. Most of apps are customizable and can be modified to meet any specific needs. Moreover, Snappii team is ready to create any custom app from scratch on the base of your personal requirements. Contact us here to discuss. It's time to move your field service business toward the greatest success.