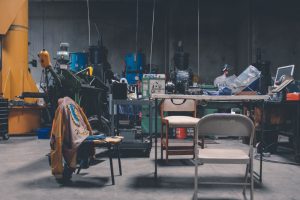 Regular inspections of workplace are essential. It influences safe and efficient work process. Inspections are traditionally performed with paper forms and checklists. However nowadays businesses realize the inconvenience and unreliability of paper and prefer digital analogue, such as inspection apps and mobile forms. Recent study showed that companies are increasing efficiency by about 50% after going digital. Here are the major benefits they will get from mobile apps for workplace inspection.
Accurate and timely data
Inspection apps allow specialists to collect more thorough and reliable data. No need to spend time on poor-performing manual writing, which contributes to mistakes and inaccuracies. Inspection apps provide timely and reliable information to ensure safe and proper workplace easily and quickly.
Increased speed of inspections
Mobile inspection apps allow specialists to perform better workplace inspections in less time. Instead of filling out forms manually, printing them, transferring them to the central office, etc., any worker can fill in pre-made mobile forms in a few clicks, share them with the team and have instant access to all completed forms from any location.
Compliance with all regulations
Workplace safety is extremely important and highly regulated task. Mobile inspection apps ensure compliance with internal policies and procedures or external regulatory standards. The apps make that part easy with preconfigured mobile forms and specific features.
Instant reporting
Inspection apps offer not just data collection opportunity but also the way to process and analyze any data. Moreover, there is an opportunity to generate professional reports on the base of the completed mobile forms right on the mobile devices. Instant reporting contributes to better and faster decision making process. This way, the process of maintenance and inspection of workplace rises to the next level.
Mobile inspection apps from Snappii
Snappii is the leading provider of powerful apps for various inspections. We have a gallery of ready-made apps to inspect workplaces, equipment, safety measures, workflow, product quality and more. All Snappii's inspection apps are empowered with a set of useful features and professional pre-made mobile forms. Most of apps are customizable and can be modified to meet any specific needs. Find ready-made inspection apps here and contact us if you need any customization. Snappii team is able to create any inspection app from scratch in accordance with the requirements of your business. Contact us here to learn more about custom app development and to discuss your needs.