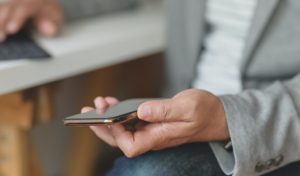 Today it seems near-impossible to think of some daily work operations without a help of modern mobile solutions. The advantages of mobile business apps in today's workplace are numerous. They are designed to meet the needs of workers in countless industries, especially those, which deal with field operations. Constant communication, real-time and accurate data, agility, instant reporting, acceleration of processes, time and cost reduction, etc. – this is just a small part of the capabilities of mobile business apps. Snappii is a leading provider of multifunctional apps for a plenty of industries and fields of activity. We help companies to increase their efficiency and revenue for about 10 years. The gained experience allows us to move forward and improve our solutions. Snappii offers a set of key ready-made business apps, which will be helpful for any business.
Instant professional estimates
Most estimates are done out in the field. Snappii offers an app to make this process simple, convenient and agile. Job Estimator app allows contractors, service companies, sales people, estimators, etc. to quickly create professional project estimates that cover company's information, work description, labor hours and rates as well as all parts that are necessary. The app can also do all the calculations, so the user can instantly show a customer the estimated cost in labor, parts, and the totals. To make Job Estimator app even more smart and nimble, we added a speech-to-text feature and an ability to import clients from the address book or Excel file. Download Job Estimator app to try (iOS and Android).
Regular inspections
Conducting regular inspections is essential for many businesses. Mobile inspection apps allow employees to perform inspections faster and more effectively, thanks pre-made mobile forms and checklists. Snappii provides multifunctional inspection apps for specific industries and fields. However, there is a general app, which can become an inalienable tool for any inspection process. Inspect Anything app allows users to easily capture various data, as well as add photos, signatures, drawings, QR codes, barcodes, etc. Collected data can be instantly generated to the PDF and/or Excel inspection reports and emailed. Completed inspections are saved and safely stored to be edited and provided at any time. Inspect Anything app is available in Apple App Store and Google Play.
Daily logs and reporting
Constant tracking of job progress and regular reporting are essential for streamlined workflow, as well as in case of litigation. Daily logs and reports become easier and quicker to fill in and provide with special business apps. Field Service Daily Log app is one of them. Professionals, working in the field can fill in all necessary details about the job in a few clicks. Also users are able to create their own profile, sync collected information across multiple devices, work online and offline, create daily reports on a base of the daily log form and more. Download the app for iOS and Android devices.
Optimized management
Mobile management apps provide convenience, as well as great time saving. Snappii's Task Manager Tracker app allows managers to assign tasks to the team and track when they are completed. They can create a database of employees and pick them from the list when assigning tasks. Task Manager Tracker app is also can be used by workers. They are able to get the task, update task status and time of completeness. Additionally, both managers and employees can filter tasks that are really important for tracking. Task Manager Tracker app can be found in the Apple App Store and Google Play.
Most of Snappii ready-made business apps are customizable. Our team can modify them to meet your specific needs. Contact us with your requirements.