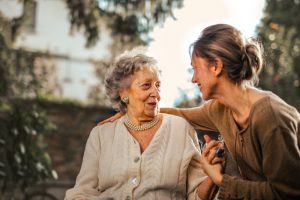 Employees of home care agencies spend most, if not all, of their time working in the field. This way, homecare managers face a unique challenge to manage employees and operations which are rarely in their sight. These simple tips can help home care agencies build a solid infrastructure for managing their employees, and take the agency to the next level.
A culture of transparency and interaction
Encourage a culture of transparency and honesty. Keep employees up to date with all the important points of the agency's operation. Make sure everyone understands and accepts the work policy, instantly notify employees about any changes. Clarity in the workplace helps keep interactions with employees. Create a reliable and confidential channel for employees to approach their managers with concerns. Approachable and encouraging managers contribute to more pleased and efficient field team.
Meeting and career advancement opportunities
While homecare employees conduct most of their work outside of managers' physical view, it's important to hold regular meetings. They are an opportunity to discuss any issues and offers, as well as show an interest in developing and work improving. Also, home care agencies that offer their employees career advancement educational and other opportunities have a much greater chance of more productive team.
Mobile technologies
Modern mobile technologies can help organize a workflow of home care agencies. Special mobile apps are a great solution for managers to constantly keep in touch with field employees. Also they provide a lot of advantages for caregivers and make their work faster, more convenient and efficient. Utilizing mobile apps for home care, managers are able to optimize the work with documentation. Paperwork is time consuming and tedious. Thank to mobile apps, managers get a constant flow of timely and accurate data and can easily and quickly process it right on their mobile devices.
In Home Care Providers app
Snappii offers In Home Care Providers app to optimize work of any home care agency. It is the best way to manage all usual documentation and save time, effort and money. In Home Care Providers app provides 30+ ready-made mobile forms for caregivers and clients, which allows slashing the documentation time in half. Focus on business growth instead of paperwork. This app allows managers to be ready for any audits and compliance. It is easy to train how to use the app.
Here is what John Bennett, Executive Director of Sunny Days In-Home Care company says: "The app saves time and money by giving our field staff the ability to submit documentation from anywhere in our territory. We continue to grow our territory size, and are able to run everything out of one office because we can submit documents instantaneously with our app. Also, the state is constantly changing policies and we can make quick adjustments to our documentation within the app so that our staff is immediately using documents that meet the requirements for compliance."
Watch the video about In Home Care Providers app to learn how it works. Download and try the app. Need any customization? Let's discuss your requirements. Send them here.