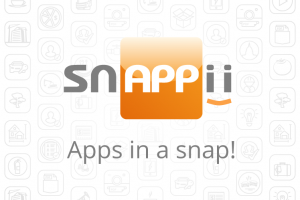 Snappii
users have created a lot of useful city guide mobile business apps which can be helpful both for citizens and tourists. You can find some of the examples in our
App Gallery
. In our today"s blog entry we will discuss the similar type of mobile business apps which can be easily made with the help of WYSIWYG editor – tour guide app. During summers when vacations are frequent such mobile business apps are of extra popularity. It doesn"t matter if you are a travel agency owner or a tourist who is eager to start his travel. Tour guide mobile business apps include all the necessary information and tools you need for traveling, assisting you in looking for an appropriate tours and conditions. These mobile business apps will tell you all about hotels where you can check in, best prices and special offers, places for sightseeing and many more useful features you will appreciate such as:
•    Show videos and pics of  the tour
•    An interactive map of the tour
•    Schedule of  tours
•    Take reservation and sell tickets
•    One button call, email, access to website
•    Participate in loyalty programs
•    Show nearest hotels, restaurants, bars etc.
•    Let customers take pictures and share them on social nets
•    Answer questions via customer Forum
•    Offer specials
•    & more!If you desire to get Tour Guide app please visit our site and
request
it and in the next 48 hours Snappii team will dummy up a prototype app for you totally Free. Or you can endeavor to make it on your own using our Do-It-Yourself platform. iPhone and Android mobile business apps on smartphones are all the rage. Get this app to promote your tourist business and succeed.