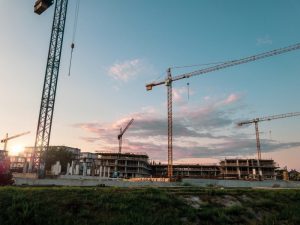 It's hard to foresee the extent of the COVID-19 crisis and its influence on business. However, we can say with confidence that the business landscape should adapt to the current situation in order to survive.
Welcome to the new reality
Countries and cities begin to recover from the COVID-19 shutdown. All businesses have been forced to change the way in which they operate to ensure safety and compliance with new realities. Safety is, and always will be, a top priority in construction industry. Construction staff always operates in conditions of increased responsibility. However, now more than ever, documentation and reporting are critical for safe and efficient workflow.
The importance of daily reporting
Daily reports are the most powerful tool for showing how new requirements are met and their impact on the workflow. They prevent failures and delays, and help keep increased safety at the jobsites.
New safety protocols are added for construction jobsites. They may include taking people's temperatures before every shift, social distancing, supplying personal protective equipment, etc. All of them should be documented and reported in time.
The best time for mobile solutions
Mobile solutions help create more efficient, accurate and safe reporting process. Mobile apps minimize physical contact and keep everyone safe and able to work. Workers are able to regular submit forms and daily reports remotely right with their mobile devices. Also this provides optimization and efficiency, which are so necessary now. Constant flow of timely data and its synchronization contribute to smooth workflow.
Snappii converts paper based processes to their mobile analogue. We use your existing forms and make your usual business process more agile, optimized and convenient. And this innovation may remain and benefit even beyond COVID-19. Stay in the loop even from a distance with smart mobile forms and apps. Let's transform your daily reporting process to the digital format. Send us your forms and requirements. Get an advanced product for regular and accurate reporting. Keep on going forward!