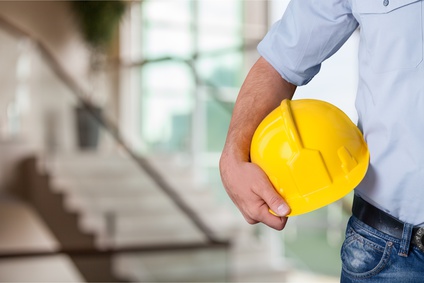 There's a lot of moving pieces that go into construction projects. From owners and investors, to product vendors and contractors, a lot of people have to kept in the loop at the same time in order for things to flow smoothly.
It's funny to me that a lot of these businesses rely so heavily on communication, yet there main means of achieving this is the same medium the industry has been using for years. Construction firms are slowed down by seemingly endless paper forms that are created from various teams, all of which has to go end up in the same place. The lack of consistency, and the weak communication, are ultimately creating more chaos than profits.
The shortage of skilled labor in the industry isn't going to get any better, but projects will continue growing in size. Either the industry finds a way to muscle through and continue to use old ideologies and technologies (because that's what pen and paper was called at one point), it needs to get smarter about how it accomplishes these tasks.
Mobile forms are the solution.
Mobile forms, like the ones created on Snappii's platform, give you a myriad of abilities right in the palm of your hand, on a product that you (and your team) probably already own. With the little start-up cost associated with converting all of your paperwork into its digital counterparts, it's hard to find a reason to not switch over and automatize your entire form-filling process. If that's not convincing enough, here's 4 more reasons why mobile forms can make your business more efficient, and more profits.
Workflow Optimization – Being able to keep timesheets on all of your moving pieces will make sure that everyone is pulling their own weight on a big project. Timesheets can be customized to automatically give the supervisor updates, along with comments from the team about how the job is coming along.
Document Approval – With paper documents, sending forms back and forth for your boss can be extremely time consuming, especially with a paper forms limited capacity to detail why exactly something got rejected. Mobile forms give you the flexibility to insert photos, audio recordings, videos – anything to help get the message across.
Cloud Storage – I've gone on quite a few rants about how I think paper is completely unnecessary in the modern business world. From law firms to hospitals, the most used function with paper is just to record information so that it may be inputted somewhere else. Cloud storage not only allows you to store as many documents as you want (without giant filing cabinets), but it also indexes your documents so that if you ever need to pull them up, they're only a few presses away. Combine that with the fact that forms are automatically stored in the cloud and you have a completely impervious solution.
Everyone's on the same (metaphorical) page – Did the boss get the message? Are you sure they know what they're supposed to be doing? With Snappii, the moment documents are updated, the parties it concerns will be instantly notified. Effortlessly keep everyone updated.
Snappii puts the power in the user's hands by enabling them to create their own mobile form using the powerful, zero-coding platform. Take the load off of your construction team and put it on your smartphones. The long task of putting together a mobile form can be reduced to minutes, with the cost brought down to a fraction of the original price. As a user, you also have access to our app templates, which are pre-made apps that you can customize to fit your needs. Or you can start it from scratch! Try it out today RISK FREE.