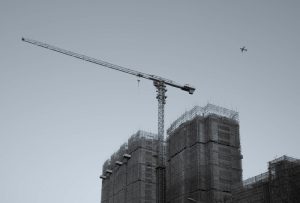 Tower cranes are among the most important and expensive construction equipment. Ineffective operation of tower crane can lead to project slowdowns, delays as well as an overpayment. It also contributes to reputational damage for the contractor.
The principles of lifting teams' proper operation
The lifting teams may consist of an appointed person, supervisors, crane coordinator, tower crane operators, and signalers. Usually, the size and complexity of the project determine the team structure. For the effective implementation of the project, the entire team must work in a coordinated manner and with regular reporting to avoid unexpected downtime and incidents. Thanks to modern construction apps, all specialists working on the job site have an opportunity to instantly share data and be aware of any important aspect.
The best reporting app for any construction specialist
Snappii offers a smart construction app that will be helpful not just for lifting teams but for any specialist on the job site. The Construction Daily Log app is an integral tool for regular reporting and constant project progress tracking. Construction specialists can instantly capture any field-related information. They can fill in the pre-made one-page collapsed mobile form without typing, just using the voice-to-text feature. The completed form is easily converted to a PDF report and can be shared in various ways. Thus, managers no longer need to worry that important data will be lost or will not arrive in time. Moreover, managers can track who has not turned their report in. The Construction Daily Log app is a perfect way to have a clear picture of the job site operation and immediately react to any problem.
Here is a short demo video to show the Construction Daily Log app in action. The app is available on Apple App Store as well as on Google Play.
There are more other helpful construction apps from Snappii to complete construction projects on time and within budget. Find and try them here. Some of these apps can be customized to meet any specific needs.