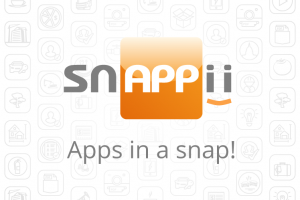 There is a moment of a total updating of the product in huge Apple corporation, so 2014 is the fatal year in the Apple history. There are two more legends in Apple collection- iPhone 6 and iPhone 6 Plus.
The iPhone 6 has a 4.7-inch LED back-lit display with a 1334 x 750 resolution – it's Apple's new "Retina HD" offering. That means you get a pixel density of 326ppi – the same as the iPhone 5S.
It also pales in comparison to the iPhone 6 Plus, with a full HD, 1920 x 1080 5.5-inch screen with a 401ppi display.
As for the body, it looks like iPod 5 and even crosses a little with iPhone of 2007. But the new device is much more thinly than iPhone5.
Sound buttons are deep in the body of device. It`s hard not to notice.
The materials of device are aluminum and glass, which makes the shape of device monolithic and rounded on both front and back panels.
Increase display-is a good feature, cause the iPhone6 Plus owners will have an opportunity to have a landscape mode for home page and all the system applications.
The iPhone 6 and iPhone 6 Plus are based on the new processor Apple A8. It is better and faster than the previous one for all points. New system is 50 times faster by computing capabilities than the processor in the first iPhone and 84 times faster by graphics.
New smartphones provide higher autonomy while the increased productivity.
Also the new processor includes a lot more features as accelerometer, gyroscope, compass and even barometer.
The iPhone 6 (and 6 Plus) sports CAT 4 LTE, offering data speeds of up to 150Mbps and it supports LTE coverage for 20 bands, covering over 200 networks worldwide. The most bands covered by any iPhone.
Apple has stuck with the 8MP rear camera on the iPhone 6, but it's not the same as the one you'll find on the iPhone 5S.
A new wide angle iSight lens, true tone flash, f/2.2 aperture, greater noise reduction and a 2 x faster autofocus provide even better images.
There's also a new Apple-design image signal processor built into the A8 chip to improve the way the iPhone 6 handles images.
Another, but not the last feature is NFC technology. Firstly it`s of course oriented on Apple Pay system. This function was integrated in each iPhone6 and iPhone6 Plus.
NFC- is a standard which is used to contactless payments. It secures transaction with the help of the touch ID technology. Each iPhone6 has the secure element. It`s easily, simply and confidentially.
We have asked the iOS developer who works at the mobile app development company Snappii to share his thoughts on the new Apple OS and the new iPhone: "Apple constantly delights us with their innovations making it clear that every year the development of technology keeps up with the time. The new iPhone 6 has become thinner and 20% more powerful than its predecessor. Increasing its power and technology, iPhone 6 makes developers pay more attention to the functionality and design accelerating the implementation time. It is easier now to become iSO developer has become easier due to the new swift language that helps program quicker and eliminate mistakes. New API features have been added to the SpriteKit framework which significantly increase render productivity and save batery power. Also SceneKit framework allows to create 3D effects in applications."
Both devices work on iOS8 which will be available for everybody after 17 September.
iPhone6 and iPhone6 Plus will be available September 19 in such countries as USA, Canada, France, Great Britain, Japan and Germany.