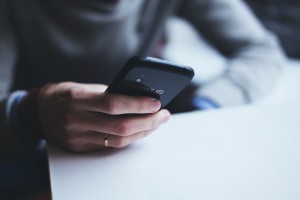 Nowadays we find ourselves using payment cards far more often than cash. Moreover, innovations in mobile commerce now offer mobile users such a convenient payment option as mobile payment apps. Research studies show that this trend is gaining momentum. "Nearly three-quarters (73%) of mobile banking customers use mobile payment apps to pay bills," according to a new study from S&P Global Market Intelligence.
Apple Pay Service
Apple Pay is Apple's payment service. It allows users to make payments with their iPhones using an NFC chip built into their iPhones. "Apple Pay is simple to use and works with the cards you already have on the devices you use every day. And because your card details are never shared when you use Apple Pay — in fact, they aren't stored on your device at all — using Apple Pay on your iPhone, Apple Watch, or iPad is the safer and more private way to pay," writes Apple on its webpage.
Google Wallet System for Android Devices
Google Wallet is another mobile payment system for in-store and online payments from Google. The app is available for Android devices with NFC technology. "Send money to anyone in the US using an email address or phone number. It's fast, easy, and free to send directly from your debit card, bank account, or Wallet Balance. When you receive money, you can quickly cash out to your bank account using your debit card, or spend it instantly with the Google Wallet Card," states the official website.
The Choice of Modern Millennials
Venmo is a mobile peer-to-peer payment system now owned by Braintree. It has gained wide popularity among the Millennials. With this app, users can pay anyone with a phone number or email using money they have in Venmo, or link their bank account or debit card to it.
These payment systems can be very useful for businesses and make any payment operation more convenient, quick and safe. Moreover, you can take advantage of additional mobile solutions for business from Snappii. Snappii is a leading mobile app development company which can improve your business and make any operation more effective. Please learn more about the company and opportunities we offer on our website.