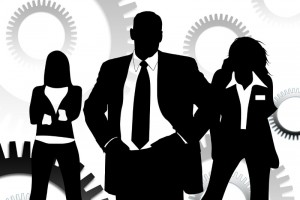 "Mobility has become synonymous with productivity both inside and outside the workplace, and the mass adoption of mobile technology in the United States has cultivated an environment where workers expect to leverage mobile technology at work," says Bryan Bassett, a research analyst at Mobile Enterprise Device Solutions at IDC. However, before implementing mobile business apps in the workforce, business owners should do their best to ensure this adoption happens painlessly and seamlessly for their employees. Below are a few strategies they might want to use.
BYOD System
The Bring Your Own Device system is extremely popular nowadays as it allows employees to use familiar personal devices at work. This comes as no surprise since it simplifies the adoption of business apps and offers constant access anytime and anywhere. Moreover, BYOD significantly reduces learning time and allows employees to immediately get to work on their mobile devices.
User-Friendly Apps
If you deploy an internal mobile app in your company, it should be easy to navigate for all the employees and bring about a positive user experience for easy and reliable work. Always remember about the importance of the intuitiveness of its design as it will determine the success of its implementation. Last but not least, all its features should provide clear business advantages and be thought-through.
Reinforced Security
Data security is one of the most important considerations, especially when BYOD is in place. To prevent possible troubles, consider the security of your business applications in advance. Secure the code, devices, data, and transactions.  An appropriate security framework will enable your employees to increase productivity and enhance satisfaction while limiting the exposure of business information and assets.
If you want to learn more about modern mobile business solutions, please visit Snappii's webpage www.snappii.com. Snappii is the leader of business app development companies. Our codeless app development platform allows any user to build powerful apps in just a few minutes, and our highly qualified support team will accompany you throughout the process. Snappii is an opportunity to make any business app in a snap!