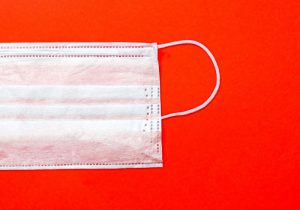 Just three weeks ago, doctors diagnosed the first case of coronavirus COVID-19 in the US. Unfortunately, since then, the virus has continued to spread. Despite the fact that the government is taking serious measures to contain and reduce the scale of destruction, each of us can smooth the growth curve of the incidence rate. Learn more how to achieve this in construction industry.
Where to start prevention
According to OSHA, "measures for protecting workers from exposure to, and infection with, the novel coronavirus, COVID-19 depend on the type of work being performed and exposure risk, including potential for interaction with infectious people and contamination of the work environment." The risk of transmission for those employed outside the healthcare sector is low. However, here is a general guidance for all U.S. workers and employers from OSHA:
"- Frequently wash your hands with soap and water for at least 20 seconds. When soap and running water are unavailable, use an alcohol-based hand rub with at least 60% alcohol. Always wash hands that are visibly soiled.
– Avoid touching your eyes, nose, or mouth with unwashed hands.
– Avoid close contact with people who are sick."
The way to reduce face to face interactions
One of the major prevention way is reduction of face to face interactions. Construction industry constantly deals with data and conduct daily reporting. And there is a solution to avoid delivering reports to the office. Mobile apps and mobile forms have been providing enormous advantages to construction industry for a long time. In this difficult time, they can benefit this area even more. Mobile construction apps allow workers to interact with managers and office without visits, just through the mobile devices.
Snappii is here to do your best
Snappii has been providing high quality mobile solutions to construction companies for about 10 years. Thanks to Snappii construction apps, professionals can optimize various operations with data in the field. Construction Daily Log app is #1 solution for quick daily reporting. Collect necessary data with your smartphone, generate complete reports and email them to the office. No visits required. Safety and health are a priority, however construction apps also help companies avoid delays, disruptions and losses.
Snappii Mobile Forms app offers a plenty of different pre-made estimation, inspection, inventory, daily log, etc. mobile forms. Download the app and use mobile forms for any construction operations. Want to use your own forms? Snappii can easily convert any existing forms to their mobile analogue with the powerful Form Converter. Fill out mobile forms 5x faster and instantly share it with anyone. Got a constant flow of accurate and timely data. Send us your forms and get a free quote right now. With Snappii it is faster and more affordable than you think.
Nobody knows how big the pandemic COVID-19 is going to be, how long it will last and what its full impact is going to be. Nevertheless, we definitely should take all available measures to protect ourselves and the loved ones. Hope for the best!