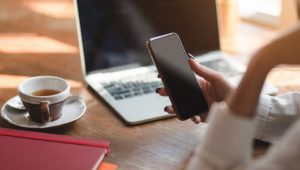 It is a matter of time before the effects of COVID-19/coronavirus spread to the construction industry's current and future projects. However there is a solution to avoid this. Work remotely, using your mobile device! Snappii allows its users to limit office visits, face to face integrations and group meetings, while continue usual operations and prevent project stagnation.
Daily reporting
A lot of various details of how the job and project are progressing are consisted on the daily reporting. Daily reports are an integral part of construction business and we should primarily figure out how to make this process remote.
Snappii offers Construction Daily Log app to create professional daily reports anytime and anywhere. The app allows foremen, superintendents, project managers and others to fill in a one-page collapsed form or use mic and speak into it, attach pictures and photos, add signatures and locations, etc. Construction Daily Log app includes contractor details, site information, work performed, subcontractor progress, issues and punch lists, reasons for delays, additional work or change requests, materials purchased and received, labor and travel hours and more. The app captures weather conditions, locations, date and time, amount of labor performed and other field related information. It is the best solution to avoid constant visits to the office.
Timesheets and tracking
Snappii's timesheet apps allow the whole team always to stay on task. Managers are able to create timesheets with minimum intersection of workers, make instant replacement and changes. They can track the workflow and the workforce remotely and instantly notify the workers.
Timesheet Manager app is specifically designed to easily track working hours of employees. The app allows users to create projects and assign employees to each project. Punch In/Out Timesheet app provides even more features. Users punch in and out on their mobile devices, optionally add breaks and details, generate professional looking PDF and Excel time cards and send them to the management or accounting.  Managers can analyze time spent on projects with the dashboard. Both timesheet apps are customizable to meet any personal needs.
Estimates
Mobile estimation apps are the best way to create quick estimates and win more projects and get more profit. Job Estimator app from Snappii allows users to provide detailed information about projects and work completed by construction companies, contractors and service organizations. It keeps track of basic data, specific details of the job and its progress statuses by creating estimates to completion reports. Job Estimator app contributes to more proposals from the clients, improves customer satisfaction, helps avoid penalties, saves time and money.
Inspections
With inspection apps, specialists can continue to conduct inspections, but without having to visit the office with reports. Use Inspect Anything app at your smartphone and create full-length inspection reports with photos, drawings, signatures, QR codes, barcodes, and locations. Created reports are stored locally on your device and always available for sharing or printing.
Work orders and change orders
Change orders are time-consuming to operate with. However now anyone can optimize change orders with special app. Snappii offers Construction Change Order app. Easily and quickly create mobile change orders right on your smartphone and send them. Read more about this app here.
Digital format allows users to create, process, assign, track and report work orders right at any location and share them. The right information at the right time just in a few clicks. Work Order Assigner app is specifically designed by Snappii to easily create tasks and assign them to particular employees, provide details and time frames. After any task is assigned the assignee can login into the app using his/her credentials and see it, once it is completed assignee can add notes about it, which will become immediately available to the manager. With Work Order Assigner app, employees can operate remotely or from different locations.
Inventories
Save yourself the need to constantly go to the warehouses to check on the goods. Track them with Inventory Anything app from Snappii. Also you can track a heavy equipment fleet with Heavy Equipment Inventory app. Remember that we can customize most of our Snappii apps.
Convert paper forms to mobile analogue
With Snappii you can convert any forms you use to mobile forms. Daily reports, various inspections, job estimates, invoices, work orders, inventories, timesheets and more. Fill out mobile forms using Snappii Mobile Forms app. Upload your forms right now and we will convert them for you.
Snappii will help minimize the negative impact of the Coronavirus to any business. Take care of yourself and entrust us with part of your worries.