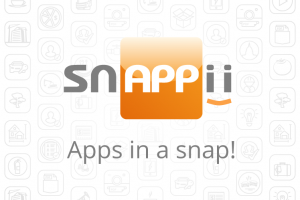 Snappii Introduces Great Coffee Finder for Starbucks mobile app. The app is specially designed for coffee-lovers and people often looking for a way to satisfy their caffeine craving. The app stores all the US Starbucks locations and shows the nearest ones to its users.
You will see all the Starbucks locations within the radius of 25 miles both as pins on the map and listed. You can easily get directions from where you are to the selected Starbucks location, learn the details about each café and shop, check its contact information, make calls right from the app and more! The Menu is also included to the app, so you see the full range of the products before coming to the café.
Great Coffee Finder for Starbucks app is a convenient and easy-to-use mobile tool to find your favorite coffee shops. Whether you are at home or traveling, it will always find the nearby cafes and show how to get there.
Summery app features include:
– Instantly find Starbucks cafes and shops in the USA around you
– Get directions
– Showing locations on the map within the 25 miles from the current user's position
– Showing the list of cafes and shops around you stating from the nearest one to the farthest one
– Check contact information about it location including address, phone numbers with a possibility to make calls right from the app
– Learn more about each shop and café, their products and services
– Check Starbucks Menu
– Add comments, ratings and feedback about each location
– Search locations by state, city, zip-code and more
– Work in online/offline mode

By utilizing this app you will have the following benefits:
– Easily find locations you need
– Be navigated to the places you want
– Access data anytime from anywhere
– Save time
Download this must have app to enjoy the simplicity and ease of finding your favorite Starbucks near you.
Ask us if you want to have a similar app for your business.