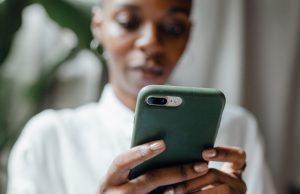 Managing data in an organized and systematic manner is essential for field businesses. An efficient data management system is a system where data can be easily and quickly collected, processed, shared, organized, appropriately stored, and provides constant access to it. Modern business apps can provide all of these. However, ready-made business apps for work with field data usually have too generalized features. And ordering a custom business app development is an expensive and long process. However, we know the way to let you don't waste your time and money and start efficient field data management as soon as possible.
The best way to get a business app you need
Snappii offers an app customization solution. You just choose the most suitable app from our gallery of ready-made apps and we customize it to meet your specific needs. We can do it almost with all Snappii's apps. Snappii apps cover plenty of industries and fields of activity and provide a great set of features for field data management.
Here are some words from our successful customers:
"Our field staff is able to collect documents and have them emailed to our office staff and stored in our cloud instantaneously. This has saved our company both time and money. It has enabled us to scale our business at a rapid rate. We have grown quickly enough to be an Inc. 5000 company four years in a row, that wouldn't be possible without Snappii."
John Bennett, Executive Director, Sunny Days In-Home Care, Inc.
"Snappii built the app with our requirements needed to reduce the handling of paper invoices and BOL for our customers. This is a real time saver all the way around. Our drivers are able to send the electronic document from where ever they are in the USA. Make the office reduce time with not having to manually go through stacks of paper when drivers return to the home terminal. This company has gone from many paper items to 0 paper needed for our purpose. We love it."
Edwin Smutt, Elevation Transport
"The main idea for the application was to convert the existing paper forms we use on a daily basis. We needed to organize Timesheets, Pipe test reports, HVAC and Plumbing sheets, as well as track job on-site daily reports. We're really happy with the progress. Now it literally takes a few minutes to fill out the report, sign and send it. We receive a convenient PDF output that's stored in the app and also can be shared via email, cloud drives, and printed if needed."
Steven Koski, Outside Labor Superintendent/Safety Officer, Harold Brothers Mechanical Contractors, Inc.
If you are ready to consider custom business app development from scratch, it is a more available solution with Snappii than with other app development companies. We offer shorter development times and a more affordable price. Just contact us to discuss this, ask any questions and get more detailed information and pricing.