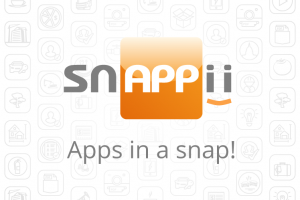 Forest gives us plenty of paper non-stop every day. It seems that paper never ends. We go to a shop, buy a new batch of paper, write, send and dispose it. Several years ago the usage of paper was much more often. But think…we read news at the beginning of the working day, books in metro, send reports, receipts and emails on mobile devices. There is an era of high technology; the paper usage will not be worth it in several years or even months.
There are thousands of folders in each office. And the problem of its safety and storage lives much to be desired. But how to reduce paper work?
The answer is rather simple and clear for mobile users. There are lots of different devices with plenty applications for them. If you are an office worker or an owner of a small business, you`ll forget about paperwork at all. You can save all your data on a device or in a cloud. Collecting, sending and cloud service-storage of data gives companies a great opportunity to gain valuable time. Moreover, these processes can be done without any auxiliary resources as transcribing or scanning paper from data onto a computer. It helps to avoid the excess administrative work.
Snappii introduces the mobile mobile business apps which can help you to eliminate paper:
The Work Assigner App is specifically designed for managers, office and in-field personnel. Managers can create tasks and assign them to particular employees, provide details and time frames as well as site locations. After any task is assigned the assignee can log into the app under his credentials and review the given tasks. Assignees can make comments,update task statuses and notify managers when any task is completed. All the updates become immediately available to the managers. This all makes the process of task assignment easier and quicker and allows to save time.
The Sign In Guest Book mobile app is designed to keep track of your visitors at the reception. Administrators at companies, hotels and other institutions having guests can utilize this app to make favorable impression on the visitors, improve customer service and satisfaction. Invite your guests to sign in or let administrators to fill in all the info themselves through a simple and short mobile form, capturing the visitor's name, picture, the time he or she arrived, QR code image on the visitor's badge and even more. Editing and modifying guests' contact information is also available.
Easily keep an electronic record of your visitors and contact them in case of necessity via email or phone call. There is a PDF and an Excel file generated per each quest (group of quests) that can be printed and shared in case of any incidents or just for record keeping.
HR App is designed for individuals and companies to save time on many HR tasks, HR App bundles data collecting, calculating and interviewing tools into a single BYOD app running on iPhone, iPad, or Android devices.HR app uses digital forms to collect texts, datetime, images, signatures, locations, calculated fields etc. All the collected data can be stored on devices and then be emailed if required.HR app is also equipped with Discussion Forum and RSS feeds that keep users updated with the latest news from HR World.
Construction daily log is specifically designed to collect construction daily logs. Capture all industry related data including weather conditions, locations, datetime, amount of labor performed and so on at anytime from anywhere. Do a lot of custom calculations to count expenses and create accurate timesheets. This app is a must-have for everyone who is busy in the construction area. It is 100% customizable to meet your specific needs.
Expense Report App helps to create custom PDF expense reports on the go. It is an indispensable tool for a business trip that makes it really simple to capture essential data and turn it into a PDF document. Take and upload images of checks/bills, add locations of restaurants/shops/stations, specify time of purchases, collect other details and save them on your smartphone  or tablet for future reference.
iBillable Hours App is specifically designed to track billable hours and calculate payment totals for them.
There is an option to create fast timesheets, save related information on device and share it via email.
Here are some snappii mobile business apps which can help you to improve your business, save time, money and green forests.