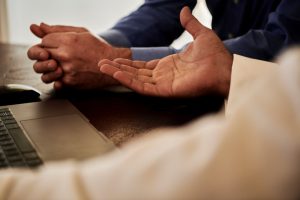 As the demand for mobile business apps continues to grow, so does the market of companies developing them. The apps engineered to provide a highly-tailored experience and containing specific functionality to meet the unique needs of businesses are the most popular nowadays.
What to look for
Choosing the right custom app development company is a key decision that will significantly influence its success. Besides a stable performance, the app users should get an adequate, user-friendly, and intuitive UI. Moreover, the development process itself and clear interaction between customers and developers are extremely important.
Snappii is a powerful custom app development company that has been operating in this field for 10 years and meets all the most demanded requests. We are a high-performing, talented team to bring the most ideas to life. "Snappii has moved mountains to bring my vision to reality. I have never heard from the Snappii team that "we can't do that".  Regardless of what I asked of Snappii they always tried," says Robert Gulino, from Modern Niagara Toronto about the work with Snappii. What main features help us to be at our best and provide high-quality solutions?
– Lightning-fast custom app development process. Thanks to the codeless system of app creation, Snappii makes apps in weeks, not months.
– Great practice and development of unique skills. Snappii works with plenty of industries and this way, we have excellent experience in developing specific functionality.
– Affordability. This advantage follows the above. The speed and excellent skill base allow the custom app development by Snappii to be extremely affordable and not require huge financial investments.
– Excellent support. It is important for us to be in touch with customers throughout the development process and clearly follow all requirements.
If the above interests you and you would like to discuss the development of your custom business app, contact us here. We are glad to answer all your questions.