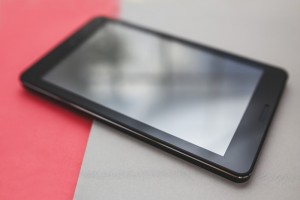 According to the PewResearch Center, nearly two-thirds of Americans own a smartphone, and this number is expected to rise exponentially in the coming years. Nowadays thanks to mobile apps, they are not just a communication tool but a great means of work with multiple types of data. These constantly improving features make apps an extremely popular solution for field work.
Apps Simplify Data Management
Long gone are the days where field work was limited to clip-boards, notebooks and pencils. These days mobile apps allow users to collect data in any location and process it without returning to the office. For example, Barnsley Metropolitan Borough Council has provided field workers delivering multiple services to its 200,000 tenants with mobile apps. "Berneslai Homes is responsible for managing more than 18,000 properties and providing landlord services to council tenants on the authority's behalf. Before the new solution, their workers were spending a lot of time completing paper timesheets, which then had to be reviewed and approved by operational managers before the information was manually entered into SAP. Also, one of the apps, a tradesperson management application (TMA), enables gas engineers to electronically record and automate the inspection and production of CP12 gas certificates".
Best Mobile Solutions for Your Business
Want the same agility and convenience for your business? Snappii, a rapid mobile business app development company, offers powerful apps for multiple industries and any types of operations, including field work. Now inspections and inventories are quick and easy processes which can be performed directly in the enterprise or warehouse or anywhere in the field. Snappii's apps allow users to:
– Collect data with necessary details;
– Edit captured data anytime from anywhere;
– Create PDF and Excel reports;
– Share reports via email;
– Upload details to cloud drives;
– Sync data across multiple devices;
– Work offline.
Snappii's apps are 100% customizable. Thanks to its codeless app development platform, you can build the app you need yourself or order custom mobile app development. Thousands of employees already enjoy Snappii's solutions. Please visit our website for more details.