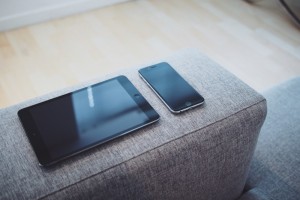 All of us can be inattentive and miss some things from time to time. Who hasn't looked for eyeglasses to finally find them on their head or looked for keys and discovered them in a place they thought they'd already looked. These situations are common and benign as long as they do not concern the business sphere. The latter requires special attention and regular tests since even a small shortcoming can badly influence your customers' experience.
This also holds true for mobile apps, which are taking by storm companies of any size. App testing is a complex process, but following the steps below can assist you in it.
Testing in a Real Environment
"A test environment is described as an infrastructure that is needed to perform a test". There can be several environments during the development cycle. "White-box tests are executed on the development environment; the first application tests are performed on the test environment, and the acceptance tests are executed on the "as-it-were-production" environment". (Marc van 't Veer "What is testing in production and why should it be performed?") Production testing is the final stage which Wikipedia defines as "when you are testing a real live system, either about to go live or with live users". Nowadays some refuse such tests because they are afraid to have a severe impact on the users and interfere with the existing system. However, we believe that testing in a real-world production environment is necessary. Moreover, to avoid potential challenges, you can use these tips for performance testing in production the right way.
Take Advantage of Emulators and Remote Testing Resources
Testing on real mobile devices is a rather costly process, but you can overcome financial barriers and use emulators and simulators. These are virtual well-instrumented test environments. Make sure that your emulators have the instruments and the network options to provide you with necessary flexibility. Nonetheless, given the above statement of importance of real environment testing, we recommend that you test on as many real devices as possible to avoid even the slightest slip. Fortunately, you can use remote testing resources, which provide a web-based interface to interact with real physical devices. Keynote by Dynatrace solution is one of such terrific tools.
Last but not least, we want to advise you to always think like your customers as this will make any testing easier and more efficient.