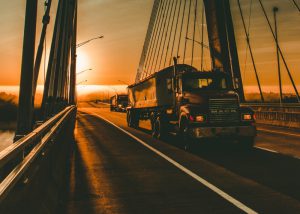 Driving long distances is a hard job. HGV (Heavy Goods Vehicle) drivers spend extended periods of time on the road, dealing with the deadlines, vehicle maintenance and the dangers of the road. Nowadays, fleet managers can make their drivers' lives easier with special mobile solutions. Automation and optimization of regular operations bring many benefits for long haulage drivers.
The benefits of vehicle inspection apps
The better the condition of HGVs, the safer they are to drive. Regular vehicle inspections and maintenances are a top priority for any company with a fleet. Inspections are also required for long-distance driving. Drivers should keep any aspect of their HGVs under strong control. Vehicle inspection apps can significantly simplify this process and make it more convenient for conducting inspections right on the road. Drivers are able to fill in pre-made mobile checklists right on their smartphones and generate them to a complete report to send to their managers. Vehicle inspection apps make HGVs drivers more in-control behind the wheel.
A full compliance with legal requirements
Regular HGV inspections are also a legal requirement. Any violations can cost primarily the lives of drivers, as well as large sums of money. Vehicle inspection apps allow managers to safely store all data and provide it upon a request from regulatory authorities. Timeliness and accuracy contribute to successful operation of the entire company.
Powerful solutions from Snappii
Snappii is a long-standing and strong player in the business app market. We cover a plenty of industries and fleet management is one of them. There are 2 specific apps. Inspect & Maintain Vehicles app is created to perform detailed inspections of various types of vehicles, including heavy and not heavy ones. With this vehicle inspection app, drivers can be sure in the vehicles and their safety. They can easily identify possible issues and breakings, fill in pre-made mobile forms, generate a report and send it to managers and mechanics. Inspect & Maintain Vehicles app is customizable to meet any specific needs. Snappii team is ready to learn your requirements. Another useful mobile solution is Fleet Management app. The app is created for both drivers and managers. Managers can quickly view the current status of every vehicle, assign tasks and track their fulfilment. Drivers can get clear tasks and instantly generate daily reports. Fleet Management app will help reduce extra operational costs and extend the life of vehicles. The app is also customizable.