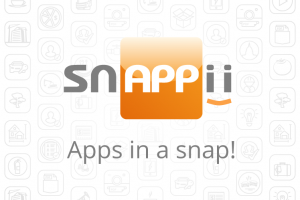 Modern mobile technology has become an enterprise requirement for the oil and gas sector. With increasing demands for more efficiency and productivity, mobile solutions help upstream oil and gas companies improve their operation. Below we will illustrate how specific processes in the oil and gas industry can be positively affected by them.
Control and Monitoring of Operations
With oil and gas mobile apps that give you instant access to all the essential information, you can easily monitor production on the go. Mobile applications make it easier to see tendencies, identify trouble spots, make timely decisions, and do forecasts. In addition to monitoring the production, you also can create or get powerful mobile reports, an incredibly convenient replacement of documentation and paperwork. With oil and gas apps, control and monitoring become easier and cheaper, positively impacting quality control and safety management.
Maintenance and Asset Management
Making sure that all equipment is running smoothly, workers are safe and well-equipped is an enormous task; moreover, it is extremely important for effective workflow and downtime prevention. Mobile solutions can greatly assist in effective maintenance, thereby keeping up the quality and preventing unnecessary expenses. Also, oil and gas apps can accelerate the scheduling and completion of maintenance work, which helps improve productivity and responsiveness to emergencies and equipment failures.
Enhanced Employees' Communication
Many operations in the oil and gas industry are interconnected and require constant collaboration and data exchange. With the help of oil and gas apps, it gets much easier for employees to get in touch with each other anytime and anywhere, thus saving themselves time and optimizing the workflow.
If after all the benefits listed above you still have some doubts, this survey will dispel them. In fact, according to a recent survey by Oil & Gas IQ, 89% of people questioned thought that mobile technology would revolutionize the operational environment. Therefore, if there are areas in the oil and gas industry still not captured by mobile solutions, they will be and sooner than one might expect. Don't wait and join the successful innovations right now!