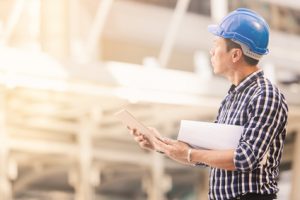 You have spent much time gathering the data at the jobsite but now you need to process and report this data by the end of your workday. It seems to end up with another overtime for you. As a result, both your working and personal life suffer and your efficiency falls. This is a typical situation for many employees, especially for different inspectors, who deal with data and its collection in the field. Below we offer you a way to avoid this, make your work in time and keep your efficiency at the highest level.
Your organization probably uses paper-based forms to collect the data. Each day you fill in a whole bunch of forms and drive them to the office. Thanks to modern mobile solutions, you can eliminate paper-based forms and avoid physically delivering them to the office, which will save you several hours at least.
Meet the new format of your documentation
Mobile forms and mobile form apps allow users to capture the information and fill in multiple forms right at their smartphones or tablets anywhere. Moreover, you can add pictures, locations, audio and even video files. Your forms will never be messed up and lost and you will have constant access to them anywhere and anytime. Special mobile form apps give a great opportunity to process collected data and create instant reports. Filled in mobile forms are generated into PDFs and can be sent via email or other way.
Snappii has been specializing at mobile forms and mobile form apps for several years and offers powerful and unique mobile forms solutions to the companies of different size and type. Among our clients are huge construction corporations and mid-size private businesses. We continue to improve our Mobile Form Editor and provide the products of a highest quality. Here are the solutions Snappii can offer today.
Mobile form app in a few clicks
Snappii offers a visual, ultra-fast and no-code Form Editor. Any user can generate a mobile form, adding necessary fields. Drag-and-drop principle makes the editor available for anyone, even without any technical skills. There are ready-made templates of our most popular apps to make the creation process extremely easy and quick. Snappii Form Editor solution has tooltips to help along. If all else fails, Snappii support is just a click away.
One of the unique solutions of the editor is a conversion of existing PDF forms into mobile form apps. By simply loading existing PDF forms into the Snappii Form Editor, PDF files become powerful mobile forms which can be extended into the form app. Snappii provides a free trial for its users and a detailed user manual helping to create mobile apps.
Snappii's revolutionary solution removes all the barriers for organizations to replace paper forms with mobile form apps. Try Snappii Form Editor yourself or let us do it for you. You can send your requirements and attach files.
Say good-bye to lost paperwork, or inaccurate data. Snappii mobile form apps will help you not just replace paperwork but improve your efficiency, mobilize business and take it to the next level.