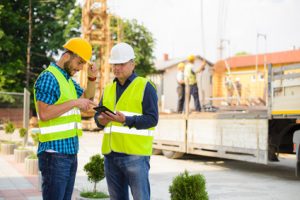 Regardless of the industry, the market and the type of work, inspection is an activity that's always going to exist. It is a pledge, that a good or service delivers on its promises to the customers. Businesses always consider inspections as a paramount process and look at the ways to improve it. Modern mobile technologies seriously boost the inspections due to the flexibility, speed and simplification, which they provide to the specialists.
Save time and increase productivity with inspection apps
Snappii, a leading mobile business apps company, has been specializing in mobile inspection apps for various industries for about 10 years. Streamlining inspection process and organizing the data in the field help companies significantly save time and costs, and also increase productivity. These are the main priorities of Snappii operation. Here are the top inspection apps you can find and try in our gallery.
Inspect anything
Inspect Anything is the major app for different inspections in various industries. It is the perfect tool to simplify the process of capturing data in the field. Ready-made fields allow users just to add necessary data, including photos, locations, audio and video files, in a few clicks. Moreover, this inspection app offers to generate the full-length reports. PDF and/or Excel inspection reports can be emailed to the managers or any other employees. Created reports are stored locally on the device and are available for sharing or printing. You can be sure that your data is not getting lost and/or damaged. No more delays caused by writing and driving to the office for data processing.
Enhance the building inspection process
This app is ideal to perform different inspections of buildings and property. Fire prevention, safety, maintenance, storage, occupancy, etc. Universal Building Inspection app covers both exterior and interior building inspections, including heating and electrical systems, and helps to ensure that building systems are in a fair condition. Users can visualize inspections on a map, save and email them. Universal Building Inspection app can become an indispensable tool to help you keep professional inspections, prioritize repairs and anticipate major replacements.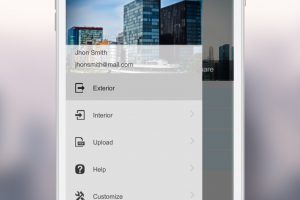 Top priority at the workplace
Safety is always at the first place. The majority of worksite injuries and deaths can be reduced by constant workplace safety inspections. Workplace Safety Inspection app allows users to inspect working environment including surrounding appliances, medical service, environment control, fire protection and more. Capture the data, accurate GPS locations and photos, save inspections as PDF files and share them via email and cloud drives. This inspection app offers reliable data storage and gives access to it at any time.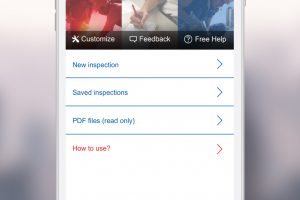 Ensure a long and safe exploitation of heavy equipment
Employees maintain heavy machinery in a proper order by conducting constant inspections. Heavy Equipment Inspection app allows performing the inspections without having to drag a laptop and camera. With this app, you can inspect excavators, trucks, tractors, cranes, elevators and loaders on the go. Besides the general form of each inspection type, there are also cab form, engine form, hydraulics form, bucket form, functional test form, tools form, U/C form and problems/ repairs forms, etc. As soon as the inspection form is completed, it gets saved locally on the device and PDF/Excel files are generated. Heavy Equipment Inspection app also ensures safe exploitation and constant reporting.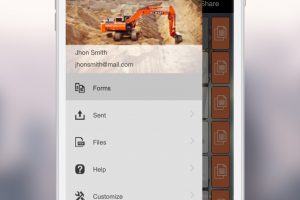 The most attractive feature of Snappii inspection apps is their customization. Any app can be supplemented by your own forms or any functions. Just contact out team or send your forms and requirements.