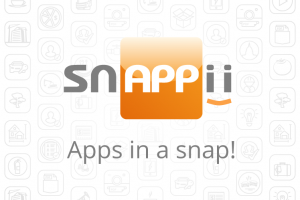 In the US, the average price for a gallon of petrol is now $2, but in different regions prices may vary. If you plan on traveling by car or don't mind driving a few miles for the best petrol prices, there are a number of mobile applications that can help you. Here are five of the best.
GasBuddy
GasBuddy is one of the most common gas price apps. The app asks drivers to enter data about the price they paid at a particular gas station and then makes a list of gas stations in your area with the lowest prices.
To encourage people to post petrol prices, the app weekly offers a drawing of $100 gas gift cards. Drivers get points by posting prices. To participate in the drawing, one must have at least 6 price reports.
Gas Guru
If you want to save on petrol but don't want to constantly share with others how much money you spend at particular gas stations , this app is a good solution. Gas Guru uses information obtained from the Oil Price Information Service. This way prices are always relevant.
The app gives you directions to the nearest gas stations with cheap petrol and you can share them with friends on social networks.
Waze
The mobile app Waze will tell you how much you will spend on petrol during your trip and can direct you to the nearest gas station with the cheapest petrol.
Like GasBuddy, Waze retrieves data from its users. Users can also share useful information about accidents and places where traffic police can be.
Dash
This information service will tell you everything about your car and prompt cheap petrol stations. Dash's tiny sensor connects to any car released since 1996.
The app provides the driver with important information about the vehicle, including its fuel consumption.The app uses an unnamed third-party source for its gas price information – it doesn't crowdsource the data.
MapQuest Gas Prices
MapQuest has one of the best apps for finding cheap gas prices. The application allows you to choose your favorite type of petrol and a favorite network of petrol stations, and then it directs you to the cheapest one in your area. You also need the MapQuest GPS app to navigate you to the gas station of your choice.