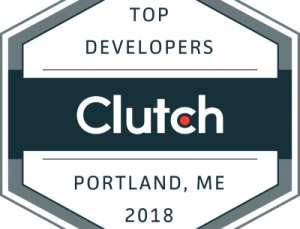 Snappii was highlighted as a top mobile app development company by Clutch in its Top Development Agencies Across Select U.S. Cities report.
Snappii, a leading Mobile Business Apps company, offering Business Process Automation and Field Reporting Apps used predominantly in Construction, Inspection, Delivery and Work Order management, has made the digital transformation affordable especially for small and medium size companies. Snappii helps to design, build, and deliver feature-rich business apps in days versus months without any coding skills. Any business app can be created quickly, easily and affordably. The platform also makes it easy to manage Apps and make ongoing changes.
Last week, Clutch, a B2B research, ratings, and reviews firm based in Washington, DC, released their report of the top development agencies across select US cities. Clutch is a B2B ratings and reviews firm and named these companies top-performers after evaluating their services offered, client feedback, work quality, and market presence.
"Having a website, an app or custom software is crucial to being found and making customers happy" said Jeremy Fishman, business analyst at Clutch. "These developers help local businesses with their technological needs in order to stay competitive and ahead of the curve."
The agencies were selected based on Clutch's research methodology, which uses quantitative and qualitative criteria to evaluate each company's technical certifications, experience, and market presence. Clutch analysts also interview each company's past clients to learn how they approach challenges, develop strategies, and execute customized campaigns and projects.
"We are proud to be featured in the Clutch's report." Alex Bakman, Snappii President and CEO said. "This year, Clutch has acknowledged us among the Top Mobile App Development companies in Portland, ME. Our team is fully dedicated to our clients, providing full support and mobile app development to thousands of clients ranging from startups to Fortune 500 companies."
With Snappii's record of success in the development space, it's no surprise that their Clutch profile only features 5-star reviews from their clients. Snappii's most recent five-star reviewer had the following feedback to share regarding their experience working with Snappii:
"Snappii stood up to their end of the bargain. I think they ended up having to do a lot more work than they thought they were going to for this project, but they stood up to what they said they were going to do. The communication was clear, and flowed well both ways."
"We're excited to be featured as a top development company in Portland on Clutch." Alex Bakman said. "We look forward to increasing our Clutch presence and to being included in their list again next year!"
About Snappii:
Snappii is a leading Mobile Apps company for Business Apps. About 500,000 people use Snappii Business Apps in 30+ Industries around the world.
All Apps are powered by the Ultra Fast, No code Snappii App Builder Platform which enables native App creation 30 times faster than coding and costs a fraction of hiring Mobile Apps Developers. Learn more at http://www.Snappii.com.