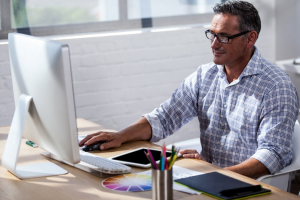 Snappii Corporation, a market leader in business mobile app solutions today announces Platform enhancements that allow customers to build even more sophisticated mobile business apps 30 times faster than competition.
Snappii, a leading Mobile Business Apps company helps to design, build, and deliver feature-rich business apps in days versus months without any coding skills. Any business app can be created quickly, easily and affordably. The platform also makes it easy to manage Apps and make ongoing changes.
Today Snappii announces several major enhancements that will help businesses create more complex and feature-rich mobile apps. New enhancements released include:
1.    Geotracking
This new feature enables businesses to build Uber-like apps that can:
-Track people and equipment on a map in real time
-See accurate fleet mileage
-Display exact route from point A to point B
-See moving objects on a map
-Create Uber-like apps
-See history of mileage made by employees
2.    Single payment/Many items payment (using Shopping Cart)
With this functionality Snappii users can simply add Product List, Shopping Cart to their apps and allow app users to purchase items at the set price. New functionality includes the ability to specify shipping and tax rates depending on the countries and states. For Snappii users' convenience sample spreadsheets with all the necessary data are available in the Editor.
Different currency can be set in the app.
3.    Notification triggers
This functionality allows sending push notifications to app users when there's an info update. For example, a delivery app can support the following use cases:
1. Manager of the delivery company receives a push notification as soon as the client puts a new order.
2. As soon as the order is started the client gets the push notification.
3. When the order status is changed to "delivered" the client gets push notification.
4.    Amazon S3 integration
Snappii customers can now use their own Amazon S3 account for all resources that are uploaded/created in the apps and Snappii Editor.
Users will get files sent via forms:
-Audio
-Video
-Images
-PDF documents
This significantly improves security, as all the data will be sent to company's own database right away.
"Getting this big release done is a major accomplishment," Alex Bakman, Snappii CEO says, "This is a big release with a lot of new functionality. The geotrcking feature enables Snappii users virtually create any map oriented app, our payment tool has been significantly improved, and targeted push notifications are awesome just to mention a few. We really picked up the pace of development."
Since 2011 Snappii has incorporated a huge amount of platform improvements and their number is constantly growing due to extensive development work and customer oriented approach. New set of features released will no doubt be followed with other great features, allowing Snappii users to create really functional, powerful, custom looking, and professional mobile apps. Snappii apps run stable on all iOS and Android devices keeping up with the latest versions.
About Snappii:
Snappii is a leading Mobile Apps company for Business Apps. About one million people use Snappii Business Apps in 30+ Industries around the world.
All Apps are powered by the Ultra Fast, No code Snappii App Builder Platform which enables native App creation 30 times faster than coding and costs a fraction of hiring Mobile Apps Developers. Learn more at http://www.Snappii.com.