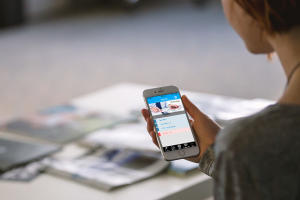 Now every company can afford to use Mobile Apps for quick and efficient inspections.
Most inspections require work in the field using paper forms. Creating inspection reports requires adding pictures into reports which is problematic and time consuming. Now inspectors can use their smartphones to do rapid inspections anywhere, any time while saving time and money. Snappii, which has over 250 free and customizable business apps in the Apple and Google Stores, offers powerful and feature-rich inspection apps, that can be 100% customized to meet the specific needs of each organization. Thanks to Snappii's codeless DIY App Builder, customers can build or customize apps without any programming.
For heavy equipment inspections, Snappii offers such apps as Heavy Equipment Inspection app, Inspect Loaders and Report Damages app, Inspect Excavators Online and Offline app, Tractor Inspection app, Cranes Inspection app, Construction Equipment Inspection app, and the Inspect and Maintain Trucks app. The apps help inspectors create quick mobile inspections and maintain equipment in proper condition. With these apps users can:
– Conduct detailed inspections, covering each major system and component of heavy equipment;
– Take pics, record audio notes and take videos;
– Scan bar codes, QR codes and RFID tags;
– Sync collected data across multiple devices;
– Indicate problems, disrepairs and malfunctions in the equipment performance;
– Collect necessary data on major equipment systems, and notify mechanics about maintenance issues or repair services required;
– Retrieve PDF forms of the conducted inspections and share them via email and cloud drives.
The Construction industry is an another direction where Snappii offers multiple inspection apps. For example, Roof Inspection app, Bridge Inspection app, Inspect Elevators and Ensure Safety app, Commercial and Residential Building Inspection app, Welding Environment Inspection app, and the Property Inspection app for iPad and Android Tablet. Among the main features are:
– Filling out of inspection reports with detailed information;
– Convenient storage of inspection forms;
– Generating of PDF and Excel reports and sharing;
– Creation of database of inspection records:
– Work in offline mode.
It is also worth noting the several inspection apps related to safety at work. Snappii offers Fire Inspection app, Fire Extinguisher Inspection app, Workflow Safety Inspection app and Workplace Safety Inspection app. All apps are an integral part of successful and safety business operations. Using the app users are able to:
– Carry out regular safety inspection;
– Inspect condition of fire safety equipment;
– Fill out checklist for fire inspection survey;
– Report locations with map or GPS features;
– Include photos into the PDF inspection forms;
– Store inspection forms locally on a device;
– Access saved inspections 24/7.
Snappii offers 3 main inspection apps for Oil & Gas industry. Oil & Gas Rig Inspection Forms app, Drilling Rig Inspection app and the Pipeline Inspection app have unique features and allow users to conduct quick and efficient oil and gas inspections.
The Power Grid Inspection app and the Energy Efficiency Inspection app are great tools for work with power engineering. The first one helps users to evaluate any electric equipment, identify input and output voltage, current and perform a functional test. Energy Efficiency Inspection app covers facility conservation program, internal/external checks, pre-holiday shutdown procedures, etc.
The Manufacture Inspection app, Quality Inspection app, Warehouse Inspection and Maintenance app and Inspect Anything app can significantly benefit any manufacturer. Users can:
– Easily and quickly capture all kinds of information;
– Create instant powerful reports;
– Email completed inspections;
– Work online/offline.
Mobile apps for healthcare specialists are the best solution today to perform food and hospital inspections. Snappii offers Food Safety and Health Inspection app. The app allows users to:
– Conduct food inspections with photos and multiple details;
– Scan barcodes of inspected products to trace them back;
– Create a database of inspection records;
– Generated PDF and Excel reports and share them.
Also it is necessary to highlight such inspection apps as Pharmacy Inspection app, Vehicle Inspection and Maintenance app, Road Inspection app, Inspect, Assess Ships & Vessels app, Camera to PDF Scanner and Aircraft Inspection App. Each app has a powerful base with the main abilities and personal unique features.
There is a huge amount of useful inspection apps at the Snappii website http://www.snappii.com. All these apps are available for free download from Apple and Google Play Stores.
Moreover, users are able to order custom app development and get a ready-made apps in days not months. All apps can be customized with necessary features just in a few days. Snappii allows customers to increase company's efficiency, optimize the workflow, reduce costs and improve the business. The combination of reasonable price, quality and high speed of work will benefit any user.
About Snappii:
Snappii is a unique instant mobile solution for business that offers both a platform to create mobile business apps without programming in days, not months, and a wide selection of ready-made industry specific apps that can be downloaded from the iTunes and Google Play stores at no cost. Over 27,000 apps have already been built on Snappii by large, medium and small companies. Learn more athttp://www.Snappii.com