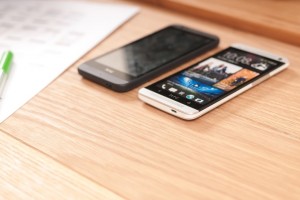 Now every company can afford to use business Mobile Apps for quick and efficient operations. Snappii offers multiple apps which are absolutely customizable.
Most businesses require work in the field using paper forms. Tracking different processes and creating paper reports with different sort of data and pictures is problematic and time consuming. Now specialists can use their smartphones to create reports and work with data anywhere, any time while saving time and money. Businesses are looking for agile mobile apps which significantly improve their work. Snappii, which has over 250 free and customizable business apps in the Apple and Google Stores, offers powerful and feature-rich general business apps, that can be 100% customized to meet the specific needs of each organization. Thanks to Snappii's codeless DIY App Builder, customers can build or customize apps without any programming. Today Snappii presents its best general business apps.
Snappii Form Manager app provides some forms to collect specific information and share it with clients or colleagues. This is a useful business tool which includes such types of forms as:
–     Invoice;
–     Customer satisfaction survey;
–     Quick inspection.
Invoices have never been so easy and quick to make as with the Snappii Form Manager app. It is really crucial to get customers' feedback about the services. Customer satisfaction survey helps to improve and expand the business. Inspection forms allow users to take pictures and notes, put timestamp and geo-tracking.
My Cashflow Manager app can help in management of the budget and tracking of incomes. Use this app and:
–     Enter the income and expenses ;
–     Choose the categories among food, car, bills, clothes, travel, etc.;
–     See the expenses on the chart;
–     Filter the data;
–     Select the time range of interest to view the expenses and income, and the ending balance;
–     Keep all the records of the cash flow as a list.
To quickly and conveniently track billable hours, Snappii has developed Billable Hours Tracker app. This app allows users to:
–     Save the timesheets;
–     Automatically calculate earnings;
–     Invoice the customers;
–     Create employee database;
–     Save necessary information on the device and email it;
–     Export to PDF form.
Trade shows and multiple events are common ways for businesses to reach more customers. However, it involves a lot of time and work especially for their organization and lead capture. Snappii offers Trade Show Lead Collection app which is a powerful and convenient way to capture lead data. The app's features allow users to:
–     Create events or trade shows and add participants to them;
–     Capture unlimited number of leads;
–     Easily collect such information as email addresses, phone numbers, locations, etc.
–     Sync collected data across multiple devices;
–     Follow up with the leads: send emails and make calls;
–     Scan and read QR codes on the leads' badges;
–     Store data locally on device;
–     Capture leads offline at trade shows, exhibitions and events – no internet required;
–     Retrieve PDF forms of lead profiles, print or share them;
–     Export the collected leads to Excel spreadsheets.
Effective work of the office requires regular inventories. Office Inventory app is designed to make quick and easy inventories in offices. With this app employees can:
–     Make quick inventories on the go;
–     Select categories;
–     Sync data across multiple devices;
–     Save and store collected data on a device;
–     Share saved reports right from the app;
–     Discuss and exchange ideas on different topics via the discussion forum;
–     Get push notifications;
–     Scan QR and Bar codes;
–     Take photos;
–     Use GPS to get location information including mapping and directions;
–     Generate PDF reports and share them;
–     Work offline.
With Employee Absence Tracking app users can easily track working hours, vacations and sick leaves of employees. This app is ideal for manager to accurately estimate availability of employees on premises and in the field. The app gives users an opportunity to:
–     Log the time when any employee comes to work and finishes work;
–     Add a list of available employees or upload an Excel database to save time;
–     Select employees that come to work;
–     Mark employees that are on vacation or sick;
–     Accurately calculate hours each employee works;
–     Export collected information as Excel files;
–     Analyze information.
Business traveling is an integral part of many businesses. My Traveling Logs app helps to digitally document the trip experience on the mobile device. With this app users can instantly add:
–     Trip name;
–     Dates of trip;
–     Destination location;
–     Photos;
–     Notes;
–     Things to do and to pack.
Also, this app can help to track expenses. All the data is conveniently collected and stored in the app and can be accessed anytime.
The HR app is a must have for any HR professional to manage their daily tasks quickly and easily. The app allows users to:
–     Create weekly timesheets on the go;
–     Conduct interviews, save them on a device and share;
–     Collect employee and supervisor's signatures;
–     Fill out vacation requests;
–     Report accidents which happened on premises and in the field;
–     Track work times, projects, locations and then email the information for approval;
–     Send private paid-time-off and vacation requests to supervisors for a review;
–     Calculate salary and turnover rates;
–     Send and receive push notifications;
–     Share ideas and ask for advice via discussion forum;
–     Work in offline and online modes.
All of these general business apps are available for free download from Apple and Google Play Stores.
There are even more useful apps at Snappii website http://www.snappii.com. Moreover users are able to order custom app development and get a ready-made product just in a few weeks. All apps can be customized and added with necessary features just in a few days. Snappii allows customers to increase company's efficiency, optimize the workflow, reduce costs and improve the business. The combination of reasonable price, quality and high speed of work will benefit any user.
About Snappii:
Snappii is a unique instant mobile solution for business that offers both a platform to create mobile business apps without programming in days, not months, and a wide selection of ready-made industry specific apps that can be downloaded from the iTunes and Google Play stores at no cost. Over 20,000 apps have already been built on Snappii by large, medium and small companies. Learn more at http://www.Snappii.com