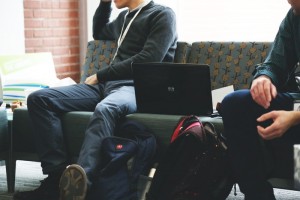 Snappii enables Developing Countries to Deliver Mobile Apps solutions.
Snappii, a platform for rapid mobile app development enables users to design, build, submit and deliver feature-rich business apps in days versus months. Using Snappii's flexible WYSIWYG Visual Editor, users can build feature-rich enterprise native mobile apps once and deploy across all major platforms including iOS and Android. In addition, since the platform does not require mobile coding skills, programmers and non-programmers can deliver apps quickly and easily, saving time and money. The platform also makes it easy to manage applications and make ongoing changes
Today, Snappii, a leading mobile app development corporation announces that Ciputra University (UC), one of the leading business universities in Indonesia, has selected the Snappii Mobile App Development Platform to design, create, and deploy its mobile applications. As a result, the students were able to identify a business process, identify ways to improve the process, and design and prepare a software application with Snappii to support the improved process.
"Teaching Entrepreneurship, especially Tech-Based Entrepreneurship, is my passion. It always breaks my heart when I hear some great ideas from non-technical students. Because that's mean they will have a lot of difficulties bring their idea to reality and eventually give up in the middle of their struggle. I'm very thankful to one of my students who found Snappii, a platform to create mobile apps with limited programming skill. Until then Snappii is one of the subject i teach to my Tech-Based Entrepreneurship students. Thank you Snappii team, finding you are a blessing to me", – David Boy Tonara, a coordinator of technopreneurship subject, Ciputra University (UC).
The business students are representing a growing class of "Citizen developers" who are developing business apps without any prior knowledge of programming. They understand the business problem that they are trying to solve. Using Snappii Codeless platform enables them to visually build apps using drag, drop and configure approach. The key factor is that citizen developers create applications without coding. The main benefits of such development are the high development speed and agility, easy of change, and also lower development costs.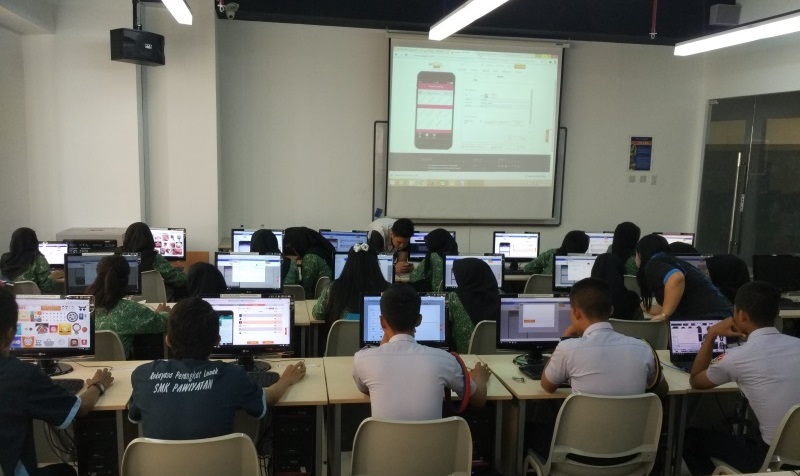 "Enterprises are struggling to deal with app backlog and now employees are becoming citizen developers. – Alex Bakman, Snappii Owner and President, says. – Cloud based offering such as Snappii is enabling ordinary business users to create apps they need without coding and without waiting for IT."
About Ciputra University:
Ciputra University (UC) is one of the universities in Surabaya, Indonesia, and was founded by the family of Ciputra. The university is located in the UC Town, Citra Land, Surabaya, which was developed by the Ciputra Group. For the 2006 school year, the Education Foundation Ir. Ciputra, as manager of the University of Ciputra, opening ten grooves studies bachelor's degree (S1), the International Business Management (IBM), Accounting (ACC), International Hospitality and Tourism Business (IHTB), Culinary Business (CB), Visual Communication Design (VCD) , Interior Architecture (INA), Information and Multimedia Technology (IMT), Management Information Systems (MIS), Fashion Design Business (FDB), and Psychology (PSY). Ciputra University also has a master's study programs (S2) in the field of Management (MEM).
About Snappii:
Snappii is a leading Mobile Apps company for Business Apps. About one million people use Snappii Business Apps in 30+ Industries around the world.
All Apps are powered by the Ultra Fast, No code Snappii App Builder Platform which enables native App creation 30 times faster than coding and costs a fraction of hiring Mobile Apps Developers. Learn more at http://www.Snappii.com.