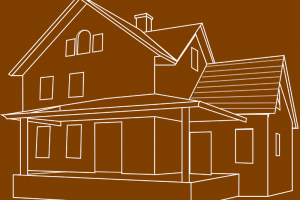 Now every real estate agency can afford to use Mobile Apps for quick and efficient operations.
Most real estate agents and inspectors require work in the field using paper forms. Creating real estate reports requires adding different sorts of data and pictures into reports which is problematic and time consuming. Now specialists can use their smartphones and tablets to do necessary operations anywhere, any time while saving time and money. Snappii, which has over 250 free and customizable business apps in the Apple and Google Stores, offers powerful and feature-rich apps for real estate industry, that can be 100% customized to meet the specific needs of each organization. Thanks to Snappii's codeless DIY App Builder, customers can build or customize apps without any programming. Today Snappii presents its great apps for multiple real estate operations.
The Building Maintenance app can help to organize and manage maintenance inspections of buildings. This app will allow users to conduct quick inspections and collect required details in minutes. Also, with the app users can:
–    Save captured details on their devices;
–    Sync data across multiple devices;
–    Take photos of buildings;
–    Edit collected information;
–    Generate custom PDF & Excel reports and share them;
–    Work in online and offline modes.
The Property Inspection mobile app is designed for property management companies, landlords and tenants to document the condition of a property, determine if any damage has been done to it, and avoid disputes and misunderstandings. Moreover, this app can help users to:
–    Conduct detailed home inspection covering every room and every part in a house both inside and outside;
–  Inspect certain interior of property including heating and air conditioning, electrical systems and more;
–    Store completed inspections data locally on device;
–    Get push notifications on relevant alerts;
–    Retrieve PDF and Excel files of the conducted inspections and share them;
–    Discuss any issues and exchange ideas on different topics in Community.
Snappii offers the Rental Business Management app to increase productivity by organizing rental information, having a total control over it, tracking statuses of all items and automating the reporting option. The app allows users to:
–    Create a mobile database of the items for rent;
–    Sync collected data across multiple devices;
–    Have a full access to the data base via the app;
–    Lease items to the customers via the app;
–    Create rental reports that include rental details, customer's information, payment data and the quote for the service;
–    Track items according to their statuses ('Available'/ 'Rented Out');
–    Automatically calculate the quote for the rent based on the time it is rented for;
–    Retrieve PDF rental reports and share them.
The Commercial and Residential Building Inspection app is ideal to perform house inspections for fire prevention, safety, maintenance, storage, occupancy, etc. The app allows users to inspect such important building system components as Electrical and Heating systems, Housekeeping and Private Protection, Emergency and more. Also, with this app users can:
–    Inspect the building exterior starting from general building conditions to nearby territory;
– Check the interior building conditions including heating and electrical systems, housekeeping, emergence and more;
–    Save the filled our inspection forms, email and share them;
–    Further access and edit completed inspection forms
–    Store collected inspection data locally on device;
–    Get PDF forms of the conducted inspection and share them;
–    Visualize inspections on the map.
Snappii offers the Inventory Anything app to manage inventories quickly and easily. With the app users will be able to:
–    Instantly collect and manage any inventory;
–    Add information about different items;
–    Capture photos, text, cost;
–    Scan bar codes;
–    Calculate sales, cost and profit;
–    Generate and share custom PDF reports with all items listed.
All these real estate apps are available for free download from Apple and Google Play Stores.
Moreover users are able to order custom app development and get a ready-made product just in a few weeks. All apps can be customized and added with necessary features just in a few days. Snappii allows customers to increase company's efficiency, optimize the workflow, reduce costs and improve the business. The combination of reasonable price, quality and high speed of work will benefit any user. There are even more useful mobile solutions for multiple industries at Snappii website.
About Snappii:
Snappii is a unique instant mobile solution for business that offers both a platform to create mobile business apps without programming in days, not months, and a wide selection of ready-made industry specific apps that can be downloaded from the iTunes and Google Play stores at no cost. Over 20,000 apps have already been built on Snappii by large, medium and small companies. Learn more at https://www.snappii.com/