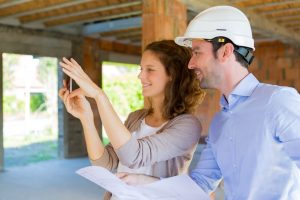 A brand new Construction Photos app from Snappii enables construction companies to improve communication with pictures.
As the old saying goes "a picture is worth a thousand words." In construction a picture showing things like work in progress, defects, safety violations, etc. is often worth many thousands of dollars in unnecessary rework, fines, and delays and defects.
Snappii, a leading Mobile Business Apps company, today announces a release of its brand new Construction Photos App to help construction companies all over the world to improve field operations and to save time and money.
Construction Photos mobile app is designed for Foremen, Superintendents, Safety Inspectors, Project managers and other construction professionals.
This app allows its users to
snap photos,
mark them up with comments and drawings to say highlight a problem area,
add comments and share the pictures with the team.
It is the only Photos App that can be configured to match 100% of any company's specific needs in about a day and deployed immediately.
Many job sites are in places without cell networks. Construction Photos app continues to work offline and automatically syncs when the Internet connection is present.
The app includes project name, manager, start and end dates and location. The start date and location are captured automatically which increases efficiency.
With the Construction Photos app employees can:
Organize photos by projects
Mark up photos on the go
Tag photos for easy search
Invite users instantly
Share photos with a click
Connect with the team anytime, anywhere
By utilizing the Construction Photos mobile app companies will have the following benefits:
Keep records of projects
Improve communication on job site
Improve project documentation
Reduce rework
Optimize the workflows between the field teams and office employees
Save time and reduce costs
Reduce paperwork
Construction Photos app is a convenient and easy-to-use mobile solution that will increase company's efficiency, optimize the workflow, reduce costs and lower deployment risks. Construction Photos app is available for free download from Apple and Google Stores and can be 100% customized to specific needs of each company.
About Snappii:
Snappii is a leading Mobile Apps company for Business Apps. About one million people use Snappii Business Apps in 30+ Industries around the world. Snappii offers 400+ business apps in for download from Apple and Google Play stores. All Apps are powered by the Ultra Fast, No code Snappii App Builder Platform which enables native App creation 30 times faster than coding and costs a fraction of hiring Mobile Apps Developers. Learn more at http://www.Snappii.com.