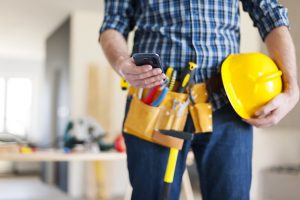 A new and improved Construction Daily Log App from Snappii enables construction companies to save 60 minutes per day per person.
Snappii, a leading Mobile Business Apps company, released a ground breaking new app for the Construction Industry. Field Construction is undergoing a dramatic change and is quickly moving from the paper and pencil to adopting digital technologies and Apps.
Today Snappii announces a release of its new and improved Construction Daily Log 3.0 App to help Foremen, Superintendents, Project Managers and Field Operations Manages all over the world to improve field and project management. Companies will save 60 minutes per day per employee, freeing up time that can be spent on the actual construction and less time on paper work.
Construction Daily Log mobile app is designed to track daily progress on job sites so that contractors, subcontractors and owners can deliver projects on time and on budget. What makes Snappii's App especially unique, is that it is the only Daily Log App that can be configured to match 100% of any company's specific needs. Companies can even use their own existing Daily Log Forms and the App can be customized and deployed literally in days.
Many job-sites are in remote locations without cell phone coverage. Construction Daily Log continues to work offline and automatically syncs when the Internet connection is present.
The app includes contractor details, site information, work performed, subcontractor progress, issues and delays, additional work information, materials purchased and received, labor and travel hours and more. The app automatically captures weather conditions, locations, date and time, amount of labor performed and other field related information anytime from anywhere.
With the Construction Daily Log app employees can:
Create daily reports in about 5 minutes with minimum key strokes
Email daily reports or share them via cloud drives
Type in or dictate (voice to text) information. No need to type!
Retrieve daily logs PDFs any time anywhere from the App or online from Snappii site
Print and share professionally designed PDF reports
Attach photos and other PDF documents such as plans to the reports
Easily mark up the photos on the go
Access project photos from all reports in one place
By utilizing the Construction Daily Log mobile app companies will have the following benefits:
Keep good records of daily construction activity
Improve project documentation without investing a lot of time
Increase efficiency. No more lost forms or driving to the office to drop off forms
Optimize the workflows between field teams and office employees
Save time and reduce costs
Eliminate paperwork and lost forms
Construction Daily Log app is a convenient and easy-to-use mobile App that will increase company's efficiency, optimize the workflow and reduce costs. Construction Daily Log app is available for free 15 day trial and can be downloaded from Apple and Google Stores. Snappii can 100% customize the App to specific needs of any construction company.
About Snappii:
Snappii is a leading Mobile Apps company for Business Apps. Snappii offers 400+ live business apps in 30 industries available for download from Apple and Google Play stores. About one million people use Snappii Business Apps in 30+ Industries around the world. All Apps are powered by the Ultra Fast, No code Snappii App Builder Platform which enables native App creation 30 times faster than coding and costs a fraction of hiring Mobile Apps Developers. Learn more at http://www.Snappii.com.