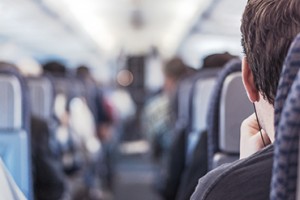 If you travel for business on a regular basis, you know that the organization of business trips might require a lot of time and efforts, but it doesn't have to be that way. These days, you can obtain virtually any information to successfully and effortlessly arrange a trip, keep records, and submit reports at the click of a button on your mobile device. Special mobile apps designed for business travelers make trips more seamless, productive and less stressful.
2 most useful business travel apps
Snappii, a rapid mobile business app development company, offers its two apps which can significantly benefit any business trip. With My Traveling Logs app, you can digitally document your trip on your mobile device. It is a perfect companion to organize your travel and allows you to add all necessary travel data like dates, locations, meetings, photos, notes, receipts, etc., edit them during the trip, and access this information anytime and anywhere.
Travel and Expense Reporting app is a perfect tool for tracking and reporting such travel expenses as lodging, meals, phone calls, conference fees, and materials. You can capture and insert the images of checks, receipts, invoices, and bills and share them.
Tips to Keep in Mind
– When planning a business trip to a foreign country, don't forget about national, religious and local holidays. Visit websites like this one and mark upcoming holidays on your phone or tablet.
– Learn cultural information and etiquette when travelling to a different country. Studying websites like this one beforehand can help you avoid misunderstandings and possible cultural faux pas.
Installing quality travel business apps on your mobile device before you embark on a business trip and doing some research at the click of a button are what you need to organize a successful business trip and keep costs and stress level down.