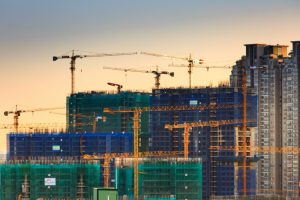 All construction projects carry some level of risk. Proper planning, regular reporting, and being able to make good decisions quickly can help avoid the risks and contribute to the successful completion of projects, higher profits, and the ability to grow and expand the company.
Keep abreast of the following points
Here are the common factors to watch out for on construction projects to not allow them to become a problem and derail the project:
– Poor productivity. Often the reason for this lies in poor project management and poor resource allocation. A good project manager is certainly extremely important, but it is also important to give him the right tools to build and maintain an effective workflow. Accurate and timely data, as well as constant visibility and awareness are the key to high productivity.
– Delays and interruptions in supply. This is a reality in the construction industry and it is unlikely that it can be completely eliminated. However, a timely and quick response to such situations can help mitigate the negative effect. Thereby, managers can quickly take a number of measures to reduce equipment downtime and prevent overpayments.
– Health and safety hazards. Construction is a dangerous industry in terms of injuries and general safety. In addition to the potential harm to workers, a serious accident can cause work to be stopped or delayed and lead to a failure of the whole project. Therefore, it is extremely important to maintain a strict safety policy and control everything related to this. It is also one more factor requiring a constant flow of accurate data.
Construction apps to overcome any difficulties and make the greater business
Snappii has been working with the construction industry for over 10 years. We identified the basic needs of specialists and know what to pay attention to. Therefore, our mobile construction apps are in rather high demand and we continue to develop and help our clients from the construction field cope with the issues above and achieve better results in their work. Today we are ready to present you our feature-rich ready-made construction apps for plenty of activities, from time tracking to reporting. Most of these apps are customizable and can be modified to meet some specific needs. "The most important factor for my team when choosing a business partner is that no matter how complicated the request, Snappii has always presented a work-around and a solution," says Robert Gulino from Modern Niagara. Snappii is ready to become your assistant in overcoming any difficulties and creating opportunities for big income. Contact us today with any questions.