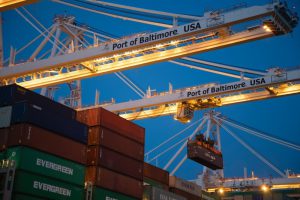 Bill of lading is a contract that establishes an agreement between a shipper and a transportation company for the transportation of goods. It contains a record of the traded goods which have been received on board. Bill of lading also makes sure that the shipper is paid. Here you can learn about the types of BOLs. Companies using bills of lading are used to their paper-based form. However, now we are living in the digital world and actively take advantage of modern mobile technologies. These benefits can also apply to dealing with BOLs.
No more paper involved
Snappii is the leader in powerful mobile solutions for business. We could not ignore such a field of activity as cargo shipping. Snappii has developed an app to let users create digital bills of lading right on a mobile device and instantly provide them to third parties. The Bill of Lading Manager app contains the pre-made mobile form to fill in in a few clicks. Moreover, the app allows users to use the existing client database, auto-fill the saved information, calculate total costs, instantly email the bills in PDF format, and more. All data is conveniently stored in the app and is always at hand. Watch this video to learn more about the Bill of Lading Manager app and see it in action.
Download and try the app in Apple App Store and Google Play.
Your specific needs will not be left out
If the ready-made app does not fully satisfy your needs, we offer a custom solution. The Snappii team can customize the app to meet some specific needs. It is faster and more affordable than creating software from scratch. We can use your existing paper forms and convert them to their mobile analog. Contact us here to discuss your requirements and opportunities for app customization.