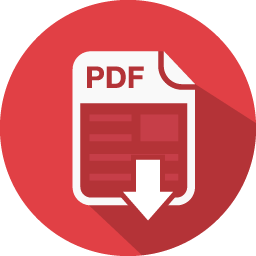 Turn Existing PDF forms into Mobile Apps in a few minutes
Go paperless and eliminate paper forms with Snappii
Snappii mobile solution, which offers mobile business apps and a codeless app development platform announces that it has released PDF forms import technology that will significantly reduce the amount of time needed to create custom mobile business apps. Now, customers can simply import their existing PDF forms and turn them into mobile apps literally in minutes.
Snappii provides a feature that enables the users to:
-upload any PDF form or document from local storage or cloud drives;
-add their own fields to existing forms including date, time, text, number, location, map, signature, pictures and photos, bar-code and qr-code scanner, radio buttons, multiple choice buttons, checkbox;
-fill in customers' PDF forms and edit them anytime;
-print forms;
-share forms via email and messages;
-upload forms to cloud drives;
-save generated reports on customers' devices.
It is a very useful mechanism that helps to save time and get all the necessary information with one button click.
"By being able to turn any PDF form into mobile app, we have significantly lowered the cost, and reduced the time needed to create mobile apps for any business or any organization, – Alex Bakman, Snappii President and CEO says, – Now paper forms can be replaced with mobile apps for as low as $5 per user per month."
Use Case. Fire inspector needs to inspect a fire extinguisher. The inspector opens the Fire Inspection app created by Snappii, clicks "Upload Form" button and loads a fire extinguisher inspection form that is used in the office. The form opens on the inspector's device, and the inspector can easily fill out the data on inspection. The inspector can not only fill out the necessary details, but also add such data as location, date, signature, text, radio buttons and more.
Snappii also announces its new My PDF Form Manager mobile app. This app is designed for individuals and enables them to upload any PDF file into the app, fill it out and share in multiple ways.
My PDF Form Manager app will increase business productivity as it makes it possible to turn any PDF into an app, capture information needed and share created reports with others.
Now app users can utilize their own forms inside any of Snappii apps.
Snappii already has 80+ live business apps in 26 industries available for download free on Apple and Google Play stores and this number keeps growing.
All are welcome to try Snappii at no cost at www.Snappii.com.
About Snappii:
Snappii is a unique mobile solution for businesses that offers both: a platform to create mobile business apps without programming in days, not months, and a wide selection of ready-made industry specific and general apps that can be downloaded from Apple and Google Play store at no cost. Over 20, 000 apps have already been built on Snappii, with customers range from the largest companies to medium and small organizations. Learn more at www.Snappii.com.