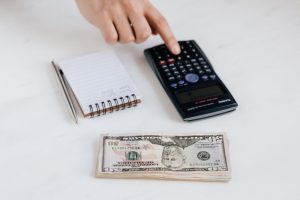 Caution became a leading strategy of most businesses through the coronavirus pandemic. Businesses closely scrutinize spending and revise budget. Different countries are in various phases of reopening, and the economy of most of them is in a recession. Analyst firms expect tech spending to shrink 8-9%. According to Randy Potter, chief architect at global consulting firm Capgemini, over the last few months, companies have focused on how to optimize and cut technology costs. In this regard, we offer 3 tips for saving on technology costs.
Not in use? Cut it off
The way to operate has changed in many companies due to the transition to remote work, staff reductions, change of work approaches and more. Don't be afraid to cut off all unnecessary and outdated services and apps. Also take time to highlight inefficient technology and refuse them. The market of modern technology is incredibly vast and you are able to find much more suitable solutions.
Turn to vendors
It's in the vendor's best interest to maintain a steady customer base in the market uncertainty. As technology customers tighten budgets and refuse some technological solutions, it will also negatively impact vendor revenue streams. This way, they can offer sales, deferment of payment, or any special offers. Contact your vendors to know the opportunities.
One for all
There are multifunctional technological solutions and sets which can replace a huge number of separate services and apps. It's not just saving of the money but also additional flexibility and efficiency for work. The main point is to thoroughly choose a complex solution without a damage for any part work.
Real savings with Snappii
Snappii presents sets of apps for one low price to save your money and supply you with useful features for productive work. Daily reports, safety documentation, vehicle inspections, job estimates and more other categories. Most of the apps can be customized for your specific needs. Moreover, Snappii is the leader in development of powerful, multifunctional business apps. We create apps in weeks, not months. You will get a product, which contains a set of chosen features and meets all your requirements. Contact us today and receive real savings for your business.