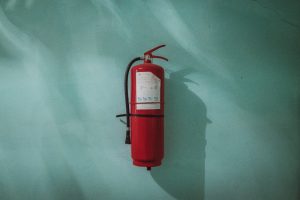 The fundamentals of fire safety of any enterprise are not only the presence of fire extinguishers and evacuation plan. This concept is much more extensive and includes fire preventive trainings, safe behavior, constant inspections and reporting. The main causes of fire situations at the enterprise are:
– poor power, short circuit;
– faulty equipment, incorrect operation of equipment;
– neglect and violation of fire safety rules;
– improper storage of flammable things.
Here are 3 major activities of fire prevention at the enterprise.
Forewarned is forearmed
Provide training and maintenance of guidelines and procedures aimed to assure the safety of all employees. Pay special attention to trust and responsibility in the team. The more trust workers have in each other, the better equipped they are for whatever problems and incidents do arise in the workplace. Conduct regular fire alarm trainings and do not spare time for analysis of actions.
Constant communication
Always maintain clear lines of communication. Whether it's a regular report, or any observations and comments, make sure all the team knows what's going on. In every field communication is the key to operate safely and efficiently, and to making sure that everyone is on the same page.
Regular inspections
Regular fire safety inspections are the key for trouble-free and safe operation of the enterprise and the calmness of its managers. Work out a plan of inspections and strictly observe it. In order for such quite time consuming activity to take place without problems and misses, special inspection apps can be required. They allow inspectors to organize and optimize fire safety inspection and make it faster but proper.
Fire Inspection app
Snappii offers Fire Inspection app to help businesses in providing safe workplace and ensure that the premises have all fire suppression equipment in place and in good working order. It is the excellent tool to capture required data easily and quickly and add it to pre-made mobile forms. Take photos related to the inspection, include them into the PDF inspection forms, capture handwritten signatures, report locations with map or GPS features and more. Fire Inspection app conveniently stores all necessary data which is always available. Snappii team is able to customize this app to your specific needs. Contact us with any requirements.